$10m Future Fund seeks innovations in blockchain, esports, AR and more
V2Games' Sam Chandola discusses what his company is looking for when investing in start-ups
Canadian video game investment firm V2 Games has announced a new $10m seed fund targeting start-ups that could be laying the foundations for the future of the industry.
Called the Future Fund, the initiative was announced last week in London and is currently seeking startups and other games studios working with emerging technologies to broaden the possibilities and addressable audience for video games.
The fund was raised through limited partners based in Canada, with the largest being Victory Square Technologies. While grants will be given to games studios from around the world, $5m has been reserved for investing in Canadian start-ups.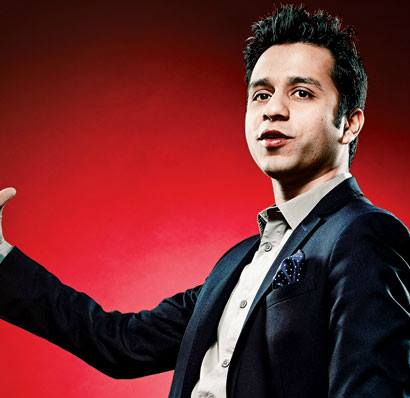 There are no hard limits in how the fund will be split, i.e. the maximum amount that can be granted to a single company. In fact, CEO Sam Chandola tells us his team has already committed a seven-figure sum to "a great studio with a very experienced team."
While the initiative is primarily aimed at start-ups, it is also open to more established studios, with Chandola noting: "Innovation can come from everywhere."
He tells GamesIndustry.biz: "Too often, we become so focused and absorbed in what we are currently doing that we neglect to look at what might be coming in the future. The Future Fund is designed to get people to think about emerging technologies, and how they might have an impact in gaming as we know it.
"In the past, we have seen how then-emerging technologies such as smartphones or always-on internet changed what we accepted into the confines of gaming and created new opportunities. We believe that there are several emerging technologies right now that can contribute to new blue ocean opportunities in the world of gaming, and the Future Fund hopes to explore those."
As you might expect with a financing initiative named the Future Fund, V2Games is looking primarily for forward-thinking projects, ones that "unlock new possibilities to expand the boundaries of what is considered inclusive in the gaming ecosystem" - but what does this actually mean?
"Back in the day, the gaming ecosystem was limited to PC and console," Chandola explains. "Then along came online games, and dramatically increased the total size of the gaming industry. With the addition of mobile games, the market size doubled - if not more.
"We are looking at projects and companies that are adding value to the gaming ecosystem by exploring new technologies that will inherently increase the size of the entire ecosystem. We are 'technology agnostic' so to speak, but some things that really excite us right now are interactive streaming, using AR to merge the digital and real world, and the intersection of blockchain and gaming."
"Too often, we become so focused and absorbed in what we are currently doing that we neglect to look at what might be coming in the future"
The Future Fund has almost been necessitated by the increasingly competitive games market, particularly for start-ups and most notably in the mobile sector. While reports show that the wider gaming ecosystem is growing - encompassing PC, console, mobile, VR and more - the business models that can spell success today may not be as viable tomorrow. Nor are they likely to provide the innovation required to drive the industry forward.
"It's getting harder and harder to launch successful F2P mobile games without massive budgets," says Chandola by way of example. "So our best bet is to focus on technology and innovation to create new kinds of games that have not existed [until now]. Forward-thinking projects have the potential to create blue ocean opportunities and enjoy mass adoption."
Even so, V2Games is casting a fairly wide net. Blockchain, augmented reality and streaming are areas that countless companies are currently exploring in the hopes of finding that killer app that validates the technology's role in the evolution of the games industry (We receieve press releases featuring any or all of these terms on a daily basis). Which of these emerging technologies does Chandola believe will have the most impact on the future of games?
"If only I had a crystal ball," he says.
While he remains convinced that these areas will open new paths for the industry, he stresses that the likes of blockchain-powered games and augmented reality won't necessarily mean the end of established technology or business models. This is about broadening the horizon for games, rather than narrowing it.
"Smartphones added a whole new market of mobile gaming to the ecosystem, but didn't make PC and console gaming disappear," he says. "Similarly, the pillars that in my opinion will make the near future of the industry - blockchain, interactive streaming, AR, and esports - will add new market segments to the world of gaming."