Update: New 3DS XL release date of February 13 confirmed by Nintendo
Leak proves correct as new handheld and attendant games loom large; US price set at $200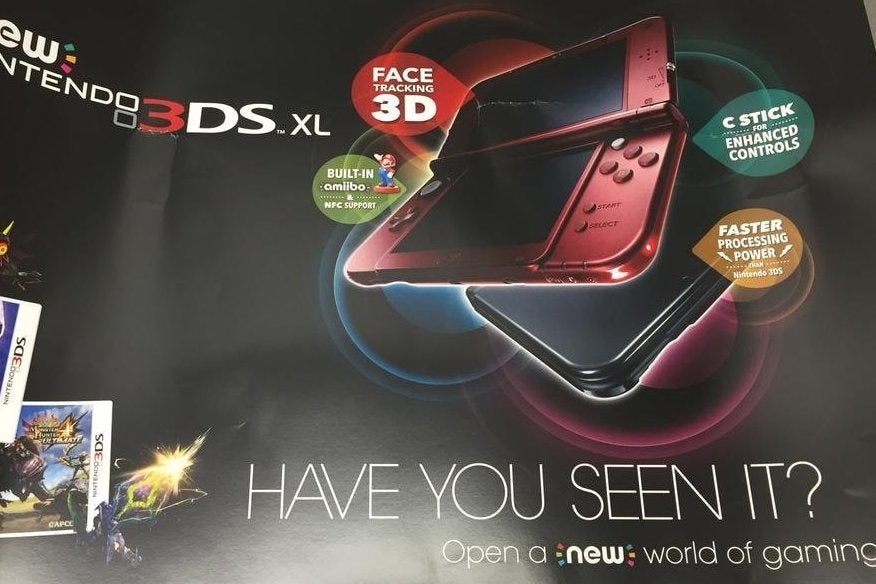 [UPDATE]: Nintendo of America president Reggie Fils-Aime confirmed the February 13 release date for North America and Europe in a Nintendo Direct presentation today. The New 3DS XL will run $199.99 in the US and be available in red and black basic versions, a bundle packaged with a Monster Hunter 4 Ultimate-branded system and a copy of the Capcom action game, or a gold Legend of Zelda: Majora's Mask version of the hardware sold separately from the game.
Fils-Aime also confirmed that the system will not include an AC adapter for charging the battery. However, AC adapters from DSi or previous 3DS systems will work with the new handheld.
The original story follows below.
A leaked poster from US retailer GameStop appears to have leaked the US street date for the new 3DS, indicating that the machine will be available to buy from February 13.
An image of the promotional material was uploaded to gaming forum NeoGaf, attributed to user Megauap. The poster shows the itself and key releases Majora's Mask and Monster Hunter 4 with the tagline "Available 2.13".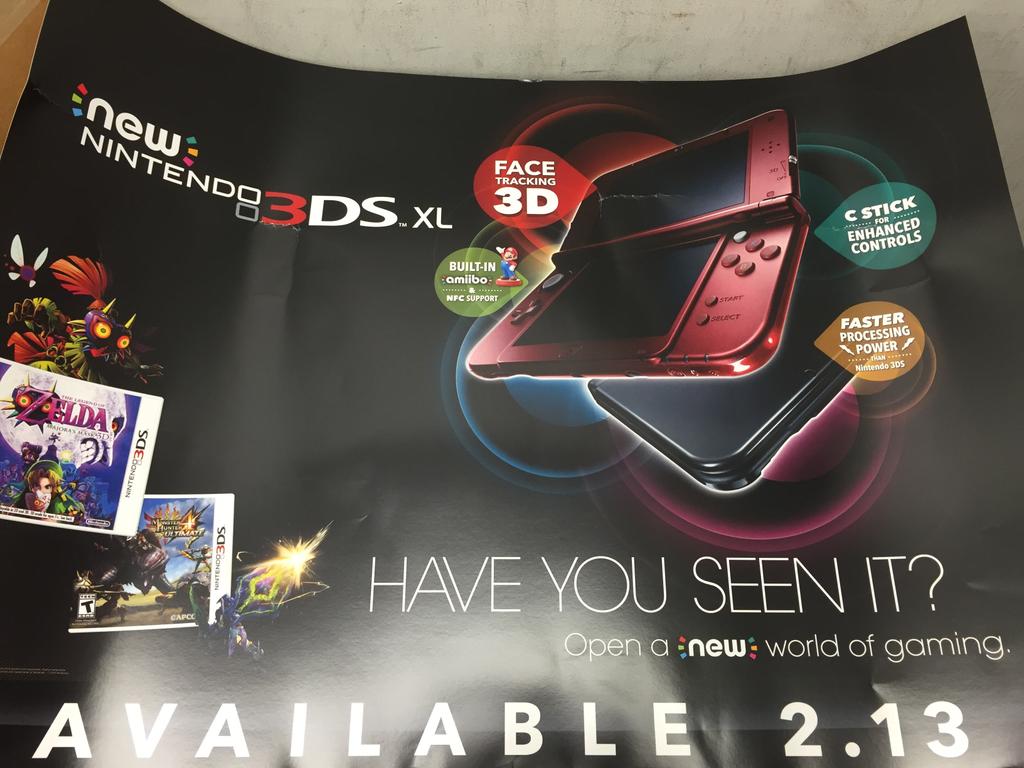 The leak comes ahead of today's Nintendo Direct, scheduled for 2pm GMT, where more details of the machine's launch are expected to be made public, alongside those of Majora's Mask and Monster Hunter. Whether NeoGaf has stolen the publisher's thunder remains to be confirmed, but Nintendo has been contacted for further details.
The handheld is another step in Nintendo's ongoing process of iterative improvements to the device, adding new shoulder buttons, an in-built 'nubbin' analogue stick, better 3D and improved processing power. Last week a limited number of "Ambassador Editions" of the model were made available to some journalists and fans, with that special edition thought to be made available to the general public at a premium price at a later date.