US bank accuses Konami, Autumn Games of $14m fraud
Banks seeks $9m in damages over Def Jam Rapstar loan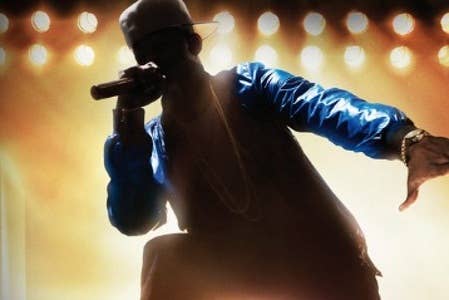 Konami and Autumn Games have been accused of defrauding City National Bank of $14 million over the success of rap karaoke game Def Jam Rapstar.
According to Courthouse News City National is claiming the games companies said sales of the title would cover costs of a $14 million loan, currently unpaid. Def Jam Rapstar was expected to ship 2.5 million units in its first year, claims which City National called "baseless and unrealistic."
Autumn Games funded the game created by 4mm Games and Terminal Reality, while Konami acted as publisher.
Earlier this month 4mm Games' Jamie King told GamesIndustry International how the company fell apart after the release of the game, suffering from a lack of marketing, funding and technical support.
"CNB has recently learned that defendants' representations concerning financial conditions and repayment of the loan - both before and after the loan was approved - were false at the time they were made and that defendants never had any intention of repaying the loan as promised," stated City National.
"Rather than paying game-related proceeds directly to CNB as agreed, defendant have kept all game-related proceeds for themselves and have refused to remit any such proceeds to CNB."
According to City National, Autumn drew almost $13 million of the loan and has not paid back a single penny of the amount due. City National is seeking $8.9 million in damages.
This is the second legal issue to engulf the project, following EMI's move to claim at least $8 million for unlicensed music in the game.