Upper One and E-Line complete merger
Never Alone will be the first release in a new genre of "World Games"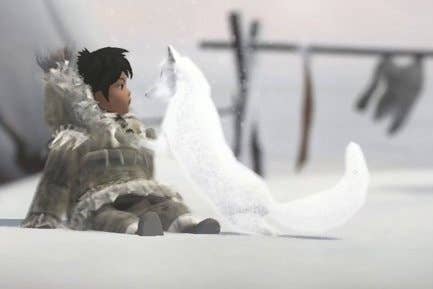 E-Line Media and Upper One Games will merge as both companies attempt to establish a new product category: World Games.
That means games based on the myths and stories of indigenous cultures all over the world. This is exemplified by Upper One's debut project, Never Alone, which explores the folklore and culture of Alaska Natives in a puzzle-platformer.
E-Line, which specialises in educational games, was already signed on to help develop and publish the title, but this deal makes the working relationship with Upper One permanent.
"Working inclusively with Upper One Games, it's clear that our organizations share the same vision and passion, and that accomplishing mutual long-term goals will be greatly enhanced as a single entity," said E-Line CEO Michael Angst in a statement.
"Our combined forces enable us to deliver on our mission of accelerating the emerging market of World Games that fire the imagination, catalyse curiosity and create gateways to new ideas, themes and interests for game enthusiasts around the globe."
The particulars of the deal are as follows: Upper One Games was founded by the for-profit subsidiary of the Alaska Native advocacy and outreach group the Cook Inlet Tribal Council (CITC). Upper One is now a wholly owned subsidiary of E-Line, and the CITC's commercial arm is now the largest equity owner in E-Line.
As a result of the deal, Upper One CEO Gloria O'Neill will become executive chair of E-Line, and Upper One CFO Amy Fredeen will now serve in that role for both companies.
Never Alone will be released for PlayStation 4, Xbox One and PC in the autumn.