UPlay+ subscribers report repeat charges, suspended subscriptions, other issues
Some users say they are unable to remove saved credit card information to prevent further extra charges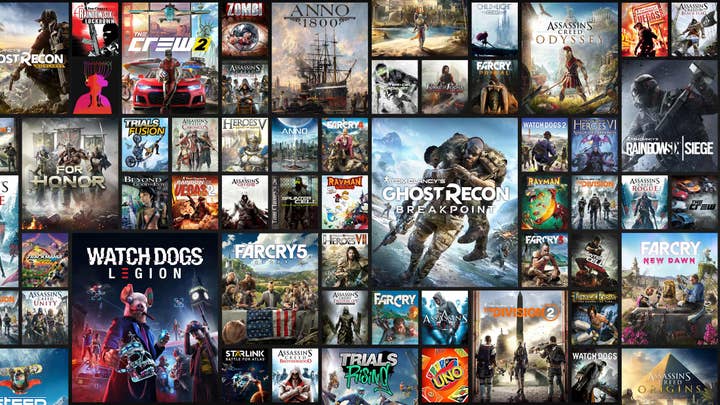 A number of users on Ubisoft's official forums as well as the UPlay subreddit are reporting issues subscribing to UPlay+, including repeat charges, suspended subscriptions, and issues deleting saved credit card information.
Although the complexity and severity of the issues seem to vary from person to person, a large volume of reports over the last few weeks have similarities. Many users are finding that their subscriptions to UPlay+ appear to be "suspended" with no way to access games, despite a valid payment method being on file and having been charged. Some say the "suspended" message is appearing after only a few days subscribed to the service (when a single payment should last them for a month). Many state they are unable to resume normal service.
Some reports go a step further, with users claiming their cards are being charged multiple times in a single month for the service, with many claiming duplicate charges and others going further to note numerous card holds going back a week or more. Some add that when they attempt to remove the saved card information from their account to prevent future extra charges, they are unable to remove their card.
An additional bug reported by multiple users involves Ubisoft's payment system automatically adjusting credit card expiration dates to an incorrect date, resulting in failed payments.
Though users are being told by Ubisoft support to submit tickets, these issues appear to have been going on at least since late September. Ubisoft has mentioned issues of failed payment errors and the inability to remove card details in a stickied forum post, but users claim the solution to the former isn't working, while the latter is labeled as "under investigation."
[UPDATE]: After the initial publication of this story, an Ubisoft representative returned a request for comment, saying, "It has come to our attention that a limited number of people may have encountered some issues while cancelling their UPLAY+ subscription. Players who have been impacted will receive a full refund. At Ubisoft we're committed to delivering a positive experience for all players so we are moving quickly to improve the service."