Unit 2 Games secures $5m investment from Makers Fund
Studio will use finance to build development platform Crayta, launching spring 2020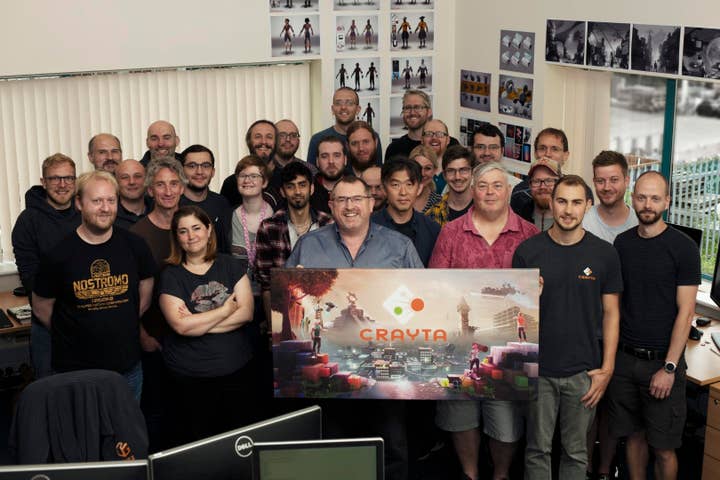 Unit 2 Games has closed an investment deal that will see $5 million poured into the UK studio.
The finance comes from Makers Fund, a venture capital firm that has already invested in multiple games companies, including Seed developer Klang and Redhill Games, a new studio founded by the former CEO of Remedy.
The deal was announced on stage at the GamesIndustry.biz Investment Summit, which is running alongside EGX at London's ExCeL today.
Unit 2 Games is currently working on Crayta, a development platform designed to be accessible to players with little to no experience of game creation. The platform is due to launch in Spring 2020 and will also enable users to share their games with each other.
The studio was founded in late 2017, and the search for this funding began within its first year.
"We knew we would need further investment by the end of 2019 so we first started looking in mid-2018, identifying preferred partners and attending a number of events throughout the year," CEO and founder Richard Smithies tells GamesIndustry.biz.
"We had a strong vision for Crayta from the very beginning so continued to put a lot of time and effort into building our deck alongside the product itself, and had honed our pitch and demos during the year, too."
Makers Fund was one of the companies Unit 2 Games had previously highlighted as a potential good fit, so when the investor signed up for last year's GamesIndustry.biz Investment Summit, the UK studio was determined to start the discussions.
"We had a fantastic first meeting with their representative, and they were instantly impressed with what they saw and the work we'd already done," Smithies said. "Any investment deal builds over time, and while the Investment Summit was the perfect springboard for our relationship, it was bookended by another meeting at GDC this year, when we were able to show them just how much we'd achieved in the intervening six months.
"This was the point that the deal became a serious reality. The Makers Fund team shares our passion for democratising game development, so we're really excited to be working with them."
Unit 2 Games has grown its team to roughly 40 people, and were even among the winners of this year's GamesIndustry.biz Best Places To Work Awards UK. As such, the investment received will be spent primarily on the product rather than the company.
The $5 million will help the studio continue to build the Crayta platform ahead of its 2020 launch, as well as "establish a strong support community" for future creators and players.
"There's a lot of work to be done but we're confident we can pull it off with Makers Fund's support, as well as the financing from our other as-yet-unannounced partner," says Smithies.