Ukraine calls on gaming companies to block players in Russia, Belarus
Deputy prime minister Mykhailo Fedorov also asks Riot, EA, and others to close their Russian offices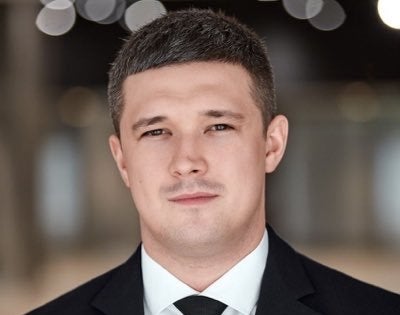 A number of game companies have expressed support and raised donations for relief efforts in Ukraine, but the country is now asking them to take a more direct role as it attempts to stave off Russian forces.
Ukraine deputy prime minister Mykhailo Fedorov today posted a letter on Twitter addressed "to all game development companies and esports platforms" asking them to take steps to encourage Russian citizens to force an end to the invasion of Ukraine.
"I am sure that you will not only hear, but also do everything possible to protect Ukraine, Europe, and finally, the entire democratic world from bloody authoritarian aggression," Federov wrote, "and I appeal to temporarily block all Russian and Belorussian accounts, temporarily stop the participation of Russian and Belorussian teams and gamers in all international esports events and cancel all international events holding on the territory of Russia and Belarus."
Fedorov tagged the Xbox and PlayStation Twitter accounts in his post.
In a subsequent post, Fedorov called on Riot Games, Electronic Arts, Ubisoft, Gameloft, and Wargaming to shut down their Russian offices as well.
Fedorov, who is also the minister of digital transformation of Ukraine, has been using Twitter to issue such calls to large companies across the tech and finance sectors. He has called on Visa and Mastercard to withdraw their services in the country, and asked Apple and Google to block their mobile storefronts within Russia as well.
When approached for comment, Mastercard referred to a statement from its CEO explaining that it has blocked multiple financial institutions from its network in response to the Russian invasion.
None of the other companies mentioned immediately responded to a request for comment.