Ukie launches industry-specific online wiki
Ukiepedia is free resource of games industry facts, insight, resources and links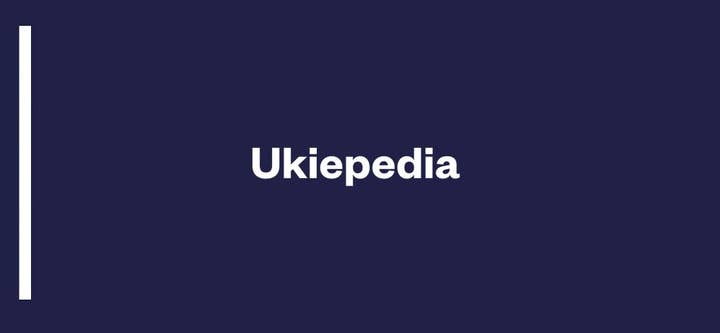 UK trade body UKIE has this week launched its own version of an industry-specific Wikipedia.
Ukiepedia is a free repository of games industry facts, insight, resources and links; though a UK trade body product, it is a resource for the global industry.
The online resource was launched ahead of schedule in response to the novel coronavirus (COVID-19), and includes a dedicated page to help game companies during the pandemic.
"This resource was originally planned to release with our new website but, given the recent coronavirus situation, we have brought forward this launch as we believe it will be a useful tool for our sector, as a one-stop-shop for information," said UKIE.
The wiki compiles a broad range of information and insights, such as worldwide metrics, economic figures, investment and diversity, along with dedicated pages to individual sectors such as esports and virtual reality.
It also serves as a repository for full and summarised industry reports such as annual UK market valuations, BFI Screen Business, and the UK Games Industry Census 2020 report.
Unlike the entirely open source Wikiepedia, UKIE's new wiki offering is maintained and moderated by the trade body itself, and all posts are verified by its team.
As an ongoing project, UKIE is soliciting community help to further develop the resource; suggestions on how to grow the archive can be made via the Ukiepedia Submission Form.
"There are still many places where we can improve Ukiepedia and where further information, or even new pages can be added," said UKIE. "We fully intend for Ukiepedia to always be an evolving resource, as our industry and our business needs are always changing, and want you to be able to support that."