UKIE frustrated by missing tax relief
Rumours prove false as Budget fails to feature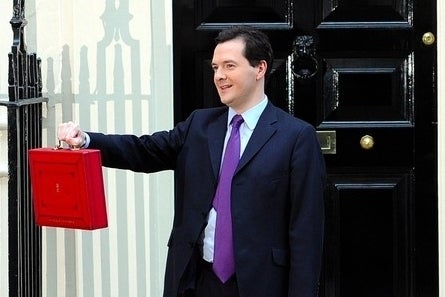 Despite the rumours earlier this week, George Osborne's latest Budget did not feature any announcement of the games production tax credits.
"The ongoing delay to the UK games tax relief scheme has been very frustrating for UK developers," said UKIE CEO Jo Twist.
"Whilst there was not any announcement about the European Commission's decision in this year's budget, we continue to be confident that our case is strong and that we will receive word from the EC soon. We know that the Treasury and other UK government departments have worked hard to convince Europe of the case for UK Games Tax Relief, and we will continue to do everything we can to help push tax relief over the finishing line and get this vital scheme in place for UK developers as soon as possible".
In the Budget a small change was made regarding the proposed tax relief, but that relief still requires final European Commission approval before the UK industry can benefit.
"Corporation tax: video games tax relief and high-end television tax relief - The government will extend video games tax relief to goods and services provided from within the European Economic Area and apply a cap on subcontracting of £1 million per game, subject to state aid clearance. The legislation will also be clarified so that only those games and television programmes qualifying for relief will be treated as separate trades."
Twist went on to praise elements of the Budget that apply to UK business and could be of help to UK developers, such as £20 million over 2 years to support degree-level apprenticeships, and the three year extension on Enterprise Zone discounts on business rates and Enhanced Capital Allowances.
"Many of these new announcements are welcome steps which should help further cement the position of the UK as the best place in the world to make and sell games. Helping SMEs to grow more quickly is particularly crucial, and the announcements on SEIS and export support should have a good impact in this regard," continued Twist.
"However, it is Games Tax Relief which will have a real impact in unlocking our sector's cultural and economic potential, as the government recognised when introducing the scheme. It is vital that we get it in place as soon as possible".