UK spent £1.6bn on video games in the first half of 2019
Games account for 47% of all money spent on entertainment products, outstripping music and video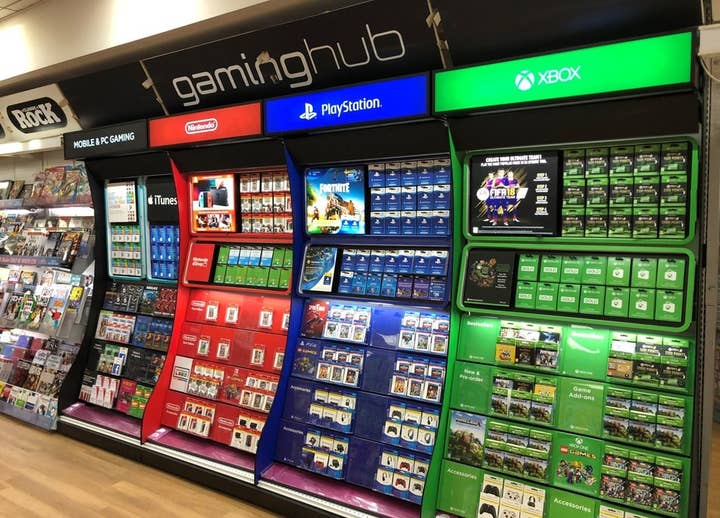 New figures show that UK consumers spent almost £1.6 billion on video games in the first six months of the year.
The Entertainment Retail Association has released its market report for H1 2019, which shows games remains the highest-grossing sector of the entertainment market.
In total, UK consumers spent £3.3 billion on games, music and video from January to June -- meaning the £1.56 billion taken by games accounts for 47% of all money spent.
Games showed the least growth, with spend only rising by 1%, but remains the entertainment powerhouse.
Digital sales were the biggest driver, with revenues up 2.4% year-on-year to £1.38 billion. That's more than the £1.07 billion spent on both physical and digital video combined.
Physical games revenue, however, slipped by 8.5%, down to £184.9 million. However, this was the least dramatic decline across all entertainment sectors, with music downloads dropping the most, down 26.1%.
Boxed games sales are also still above music's £138.8 million (down 13.8% year-on-year), but fell behind video's £215.8 million (down 23.3%).
Looking again at the overall entertainment market, digital has well and truly over, accounting for £2.76 billion spent (up 9.8%). This includes the £485.9 million from music streaming services. Physical retail, meanwhile, is down 16.3% to £539.5 million.
While games leads the way in revenue, it still falls a little behind in unit sales. Even the top-selling game of H1 2019 -- unsurprisingly, Grand Theft Auto with 361,312 units sold -- doesn't match the best-selling album.
The Greatest Showman soundtrack sold 380,929 units in the same period, although the next biggest seller -- Lewis Capaldi's Divinely Uninspired To A Hellish Extent -- only sold 229,340 units, which is less than the top five best-selling games.
Videos also outstrip games in terms of unit sales, with the biggest seller -- Queen biopic Bohemian Rhapsody -- shifting 1.45 million units. However, both GTA V and FIFA 19 did manage to outsell The Greatest Showman (337,132), Bumblebee (280,312), Spider-Man: Into The Spider-Verse (266,987) and Avengers: Infinity War (262,221).
Below are the best-selling games of H1 2019. Only four are actually 2019 releases (and one of those is a remake of a 1998 title).
Grand Theft Auto V (361,312)
FIFA 19 (360,588)
Tom Clancy's The Division 2 (263,520)
Red Dead Redemption 2 (259,931)
Resident Evil 2 (239,495)
Days Gone (229,182)
Tom Clancy's Rainbow Six Siege (175,451)
Call of Duty: Black Ops 4 (172,065)
Anthem (165,746)
Forza Horizon 4 (144,790)
ERA's sources for games data includes ISFE and B2Boost for physical, and IHS Markit estimates for digital.