Average selling price of games rose nearly 7% in the UK last year
Latest ERA yearbook reveals the buying habits of UK consumers for PC and console games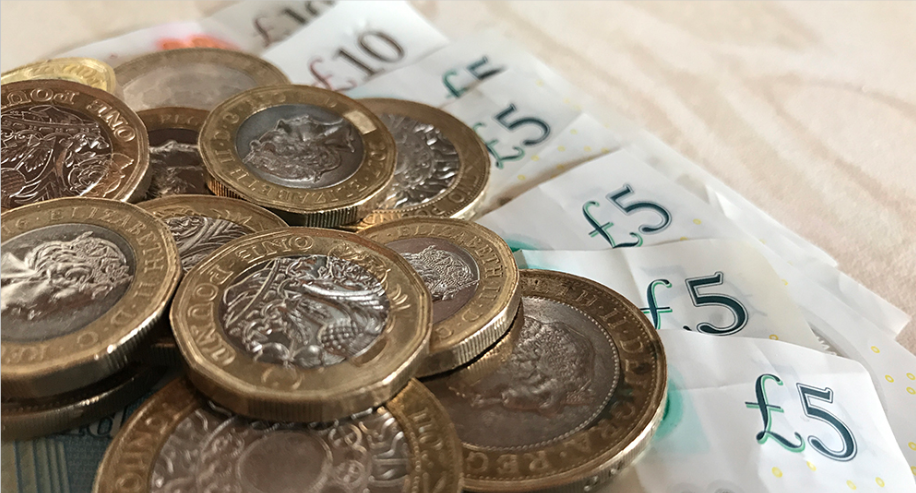 The average amount of money spent on a video game in the UK last year was £36.47, a rise of 6.7%.
This is data from GfK, courtesy of the Entertainment Retailer's Association Yearbook, and based on physical retail sales. In terms of full-game downloads, data firm Omdia estimates that the average selling price was £15.19 last year, which is a rise of 7.3% year-on-year.
The rise is a little below the inflation rate in the UK of just over 10%.
Since GamesIndustry.biz started reporting these numbers in 2017, the average selling price of games has risen by 12%.
The increased cost of games has become most apparent with the rise to £70 in the UK for major AAA titles. Some of last year's biggest games including FIFA 23 (2.5m sales), Call of Duty: Modern Warfare 2 (1.68m sales), God of War Ragnarok (670,000 sales) and Horizon Forbidden West (530,000 sales) all carried this higher price tag.
In terms of the state of the games market, money spent in physical stores (bricks and mortar outlets) rose ever-so-slightly to £150 million. However, these outlets -- which includes stores such as GAME, Tesco and Argos -- represented just 3.2% of sales, with the remaining 96.8% coming via online stores or digital download platforms.
Looking specifically at physical game sales, High Street retail (GAME, Argos, indie stores) saw its sales increase to £110 million, a big rise over the £84.1 million in 2021 (which was the result of the pandemic). However, it remains far below the pre-pandemic figure of £227.4 million back in 2019.
Supermarkets continue to cut back space dedicated to games, and last year stores such as Tesco, Asda and Sainsbury's generated just £40 million from selling games. Supermarkets -- once one of the biggest powers in video games retail due to their aggressive pricing -- now account for just 8.2% of all physical games sold.
Home delivery (online stores such as Amazon) accounted for the bulk of physical game reveue, representing $338.7 million (which is 69% of all money made on physical video games, a drop on the 72% from the year before).
We already revealed the best-selling video games of 2022 earlier in the year, but ERA has now revealed the sales figures of the Top 20, which means we can now share some insight into how these games were bought.
Some of the most interesting stats show that digital continues to rise for the big video games, albeit more slowly. FIFA 23's digital share was 61.3% for the period ending January 31st, 2022, whereas FIFA 22 was 60.8% for the same period the year before. Call of Duty: Modern Warfare 2's digital share was 65.3%, vs Call of Duty Vanguard's 58.3%.
Of course, things differ by platform. PS5 games are still heavily bought in retail, although this is partially due to hardware bundles (which count as physical sales). God of War Ragnarok's 33.8% digital share and Horizon: Forbidden West's 22.8% is partially due to console bundling.
Nevertheless, PS5 games do tend to be a bit more physical. Gran Turismo 7, which didn't receive an official bundle, had a digital share of just 42.4%. By comparison, the big new IP of the year -- Elden Ring -- had a digital share of 76.3%. This is due to the fact that PC and Xbox platforms are significantly more digital than the PlayStation formats.
ERA reveals that when it comes to the Top 20 games – discounting Nintendo (which doesn't share digital data with the charts) – 50% of games were bought via physical outlets, while 50% were bought via digital download stores.
UK 2022 Best-Selling Games with Digital Share
| Position | Title | All Sales | Physical Sales | Digital Sales | Digital Share |
| --- | --- | --- | --- | --- | --- |
| 1 | FIFA 23 | 2,530,510 | 980,214 | 1,550,296 | 61.3% |
| 2 | Call of Duty: Modern Warfare 2 | 1,675,323 | 581,786 | 1,093,537 | 65.3% |
| 3 | Elden Ring | 865,262 | 205,114 | 660,148 | 76.3% |
| 4 | LEGO Star Wars: The Skywalker Saga | 817,299 | 387,341 | 429,958 | 52.6% |
| 5 | Grand Theft Auto 5 | 816,081 | 142,939 | 673,142 | 82.5% |
| 6 | God of War Ragnarok | 670,617 | 443,699 | 226,918 | 33.8% |
| 7 | FIFA 22 | 567,875 | 159,119 | 408,756 | 72% |
| 8 | Horizon: Forbidden West | 530,454 | 409,747 | 120,707 | 22.8% |
| 9 | Mario Kart 8: Deluxe* | 426,748 | 426,748 | Unknown | Unknown |
| 10 | Pokémon Legends: Arceus* | 419,894 | 419,894 | Unknown | Unknown |
| 11 | Nintendo Switch Sports* | 360,409 | 360,409 | Unknown | Unknown |
| 12 | Gran Turismo 7 | 356,630 | 205,510 | 151,120 | 42.4% |
| 13 | Red Dead Redemption 2 | 354,905 | 44,067 | 310,838 | 87.6% |
| 14 | Pokémon Violet* | 306,437 | 306,437 | Unknown | Unknown |
| 15 | F1 22 | 269,072 | 86,790 | 182,282 | 67.7% |
| 16 | WWE 2K22 | 263,390 | 87,165 | 176,225 | 66.9% |
| 17 | Pokémon Scarlet* | 239,971 | 239,971 | Unknown | Unknown |
| 18 | Minecraft Switch* | 219,679 | 219,679 | Unknown | Unknown |
| 19 | Animal Crossing: New Horizons* | 210,276 | 210,276 | Unknown | Unknown |
| 20 | Assassin's Creed: Valhalla | 176,311 | 47,681 | 128,630 | 73% |
* Digital data unavailable
Digital sales: GSD Physical Sales: GfK