UK retailers price Wii U at £250
8GB version will retail for £249.99, 32GB version priced at £299.99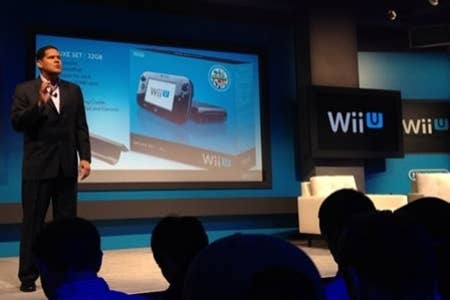 UK retailers have set their prices for Nintendo's Wii U console, with most outlets selling the 8GB version for £249.99 and the 32GB version for £299.99.
The online retailer Shopto is offering the best deal, marginally undercutting the competition with prices of £247.85 and £296.86 for the 8GB and 32GB consoles respectively. Amazon, HMV, Tesco and Sainsbury's have all priced the consoles at £249.99 and £299.99, while Play.com and GAME have pushed higher with prices of £259.99 and £309.99.
Nintendo released final details for the Wii U and its launch line-up in a series of press conferences yesterday. Around 50 games are promised by March next year, and the platform will host a new interactive entertainment service called Nintendo TVii.
The Wii U will launch in the US on November 18, in Europe on November 30, and in Japan on December 8.