UK Charts: Yoshi's Crafted World wins in close battle for No.1
Just 63 units separated No.1 and No.2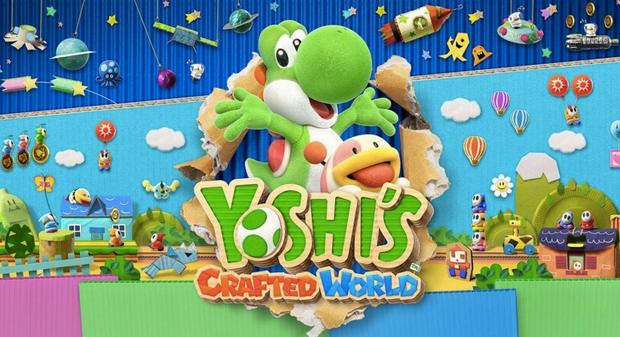 Yoshi's Crafted World is the second Nintendo UK No.1 of 2019 (physical sales only).
It follows New Super Mario Bros U in January. Nintendo joins Capcom (Resident Evil 2 and Devil May Cry), Ubisoft (Far Cry New Dawn and The Division 2) and EA (Anthem and FIFA 19) as a publisher with two No.1s in 2019.
But it could have easily not been the case. The Nintendo Switch game sold 63 copies more than The Division 2 this week, making it one of the closest battles for No.1 yet seen in the UK.
It is also the eighth new game to top the charts this year.
The Division 2 dropped 51 per cent week-on-week, which is another decent performance for the game. Although it has still a long distance to go before it can make up for its initial disappointing launch.
Last week's No.1, Sekiro: Shadows Die Twice, dropped 65 per cent in sales week-on-week and the game tumbles to No.3.
There are actually a few new game in the charts. The remastered version of Assassin's Creed III comes in at No.9. Generation Zero from THQ Nordic debuts at No.19. Skybound's The Walking Dead: The Final Season comes in at No.23, and Deep Silver's Outward lands at No.24.
Here is the UKIE/GfK Top Ten for the week ending March 30th:
| Last Week | This Week | Title |
| --- | --- | --- |
| New Entry | 1 | Yoshi's Crafted World |
| 2 | 2 | The Division 2 |
| 1 | 3 | Sekiro: Shadows Die Twice |
| 3 | 4 | FIFA 19 |
| 6 | 5 | Mario Kart 8 Deluxe |
| 9 | 6 | Far Cry New Dawn |
| 5 | 7 | Red Dead Redemption 2 |
| 8 | 7 | The LEGO Movie Videogame |
| New Entry | 9 | Assassin's Creed III: Remastered |
| 8 | 10 | Forza Horizon 4 |