UK Charts: Super Mario Maker 2 scores third consecutive No.1
But Crash is snapping at Nintendo's heels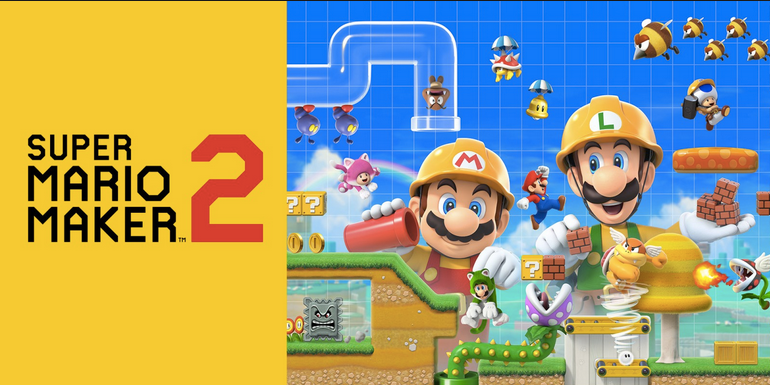 Super Mario Maker 2 continues to hold off Crash Team Racing: Nitro-Fueled with its third consecutive No.1 in the UK physical charts.
The Nintendo Switch exclusive retains its position after a 38% drop in sales week-on-week.
It is a little over 1,000 units ahead of the latest Crash Bandicoot game, which held its No.2 spot despite a 31% sales drop. The Activision title has been on sale for four weeks and enjoyed one week at the top before Mario came along. However, Crash (which is on multiple formats) is well ahead of Mario in terms of overall sales.
And down at No.3 remains F1 2019, just ahead of Mario Kart 8:Deluxe, which also retains the same position week-on-week.
It's not an entirely identical Top Five, however, with new release Dragon Quest Builders 2 debuting at No.5. The game was released on PS4 and Nintendo Switch, and sold best on Nintendo's platform, which accounted for 67% of sales.
The only other new entry in the chart is Hollow Knight at No.34. The game is also a Switch and PS4 release, with 66% of sales coming on the Switch.
It is, however, a very quiet week for games retail. Just 148,107 boxed games were sold last week, and you only needed to sell 2,500 copies to get into the Top Ten (and fewer than 1,000 to make the Top 40).
Here is the UKIE/GfK Top Ten for the week ending July 13th:
| Last Week | This Week | Title |
| --- | --- | --- |
| 1 | 1 | Super Mario Maker 2 |
| 2 | 2 | Crash Team Racing Nitro-Fueled |
| 3 | 3 | F1 2019 |
| 4 | 4 | Mario Kart 8: Deluxe |
| New Entry | 5 | Dragon Quest Builders 2 |
| 6 | 6 | Grand Theft Auto V |
| 10 | 7 | Mortal Kombat 11 |
| 5 | 8 | Super Smash Bros Ultimate |
| 8 | 9 | Red Dead Redemption 2 |
| 11 | 10 | FIFA 19 |