UK Charts: Soft week for physical sales despite new releases
Madden and Project Cars fail to ignite boxed market as Animal Crossing reigns again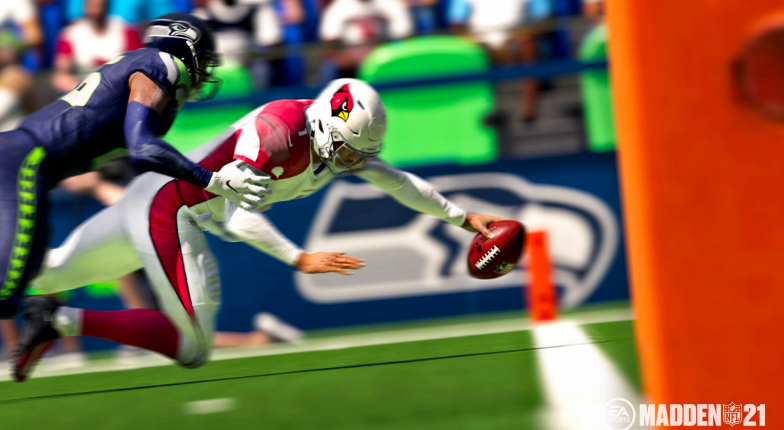 A slew of new releases this week had very little impact on the UK physical charts.
Games such as Madden NFL 21, Project Cars 3, Wasteland 3, plus anime titles Jump Force on Switch and Captain Tsubasa: Rise of New Champions, were all released last week but only two made the boxed Top 40.
EA's Madden 21 debuts at No.10, with launch sales 43% lower than its predecessor. Meanwhile, Project Cars 3 lands at No.17, with launch sales 86% lower than the last game. Project Cars 3 is by Slightly Mad Studios, which released the Fast & Furious video game earlier this month. Both games sold roughly the same number of copies in its first week, however Project Cars 3 has performed far better critically, so may see an improvement in sales over time.
Note: Digital sales are not included in these charts.
That means it's Nintendo's Animal Crossing: New Horizons at No.1 again, followed by PGA Tour 2K21. The 2K golf game holds its No.2 position with a 28% drop in sales, which is impressive for a title in its second week on shelves.
Hopefully next week will prove to be more successful for the physical games market, with the release of the new Avengers game by Square Enix, the popular basketball game NBA 2K21, and the remakes of Tony Hawks 1 and 2 by Activision.
Here is the GfK Top Ten for the week ending August 29th
| Last Week | This Week | Title |
| --- | --- | --- |
| 1 | 1 | Animal Crossing: New Horizons |
| 2 | 2 | PGA Tour 2K21 |
| 4 | 3 | Mario Kart 8: Deluxe |
| 8 | 4 | Grand Theft Auto V |
| 6 | 5 | Minecraft (Switch) |
| 5 | 6 | Ghost of Tsushima |
| 7 | 7 | FIFA 20 |
| 3 | 8 | EA Sports UFC 4 |
| 10 | 9 | Ring Fit Adventure |
| New Entry | 10 | Madden NFl 21 |