UK Charts: New Super Mario Bros U Deluxe takes No.1 in quiet week
Little movement in the Top 10 as retail awaits bigger Q1 releases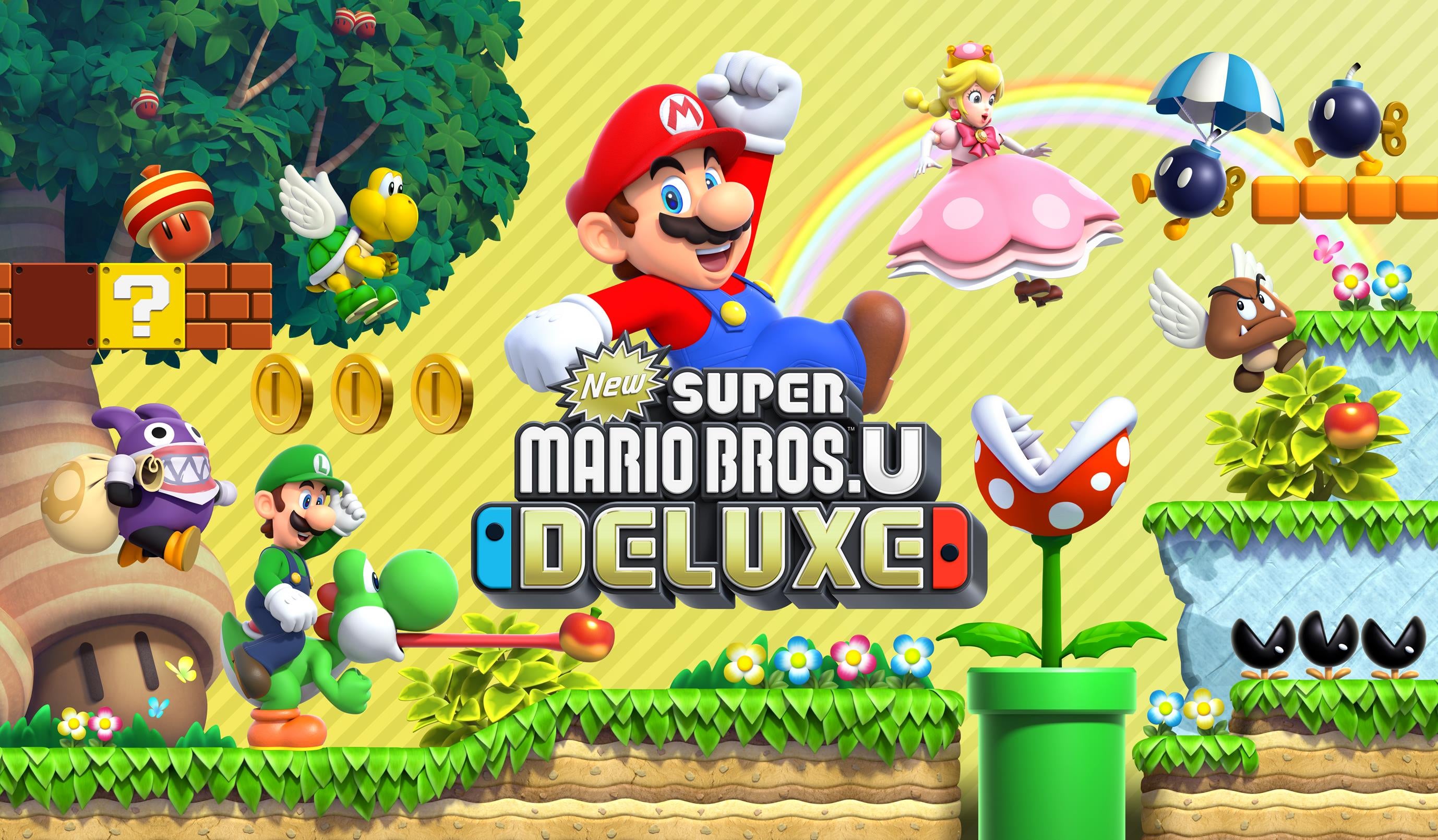 Update: 2 The updated UK charts are in, and the results are a little different.
New Super Mario Bros U is still No.1, but has sold significantly better than previously reported. Its boxed launch sales are now 56% higher than the original release on Wii U in November 2013.
There is also another new entry in the Top 10 - Tales of Vesperia: Definitive Edition. The game debuts at No.9. 49 per cent of sales were for the Nintendo Switch version, 43 per cent on PS4 and the rest coming on Xbox One.
The chart below has now been updated with the correct information.
Update: UKIE has informed us that the charts are "missing a significant number of sales, across multiple retailers." An updated chart will be issued shortly.
Original Story: Nintendo's latest Switch release took the (super) crown in the UK Charts this week, with New Super Mario Bros U Deluxe debuting at No.1.
The game -- a port of both the Wii U launch title and it's Luigi-centric expansion -- is only the fourth Switch title to top the charts, following Super Smash Bros Ultimate just before Christmas, Mario Tennis Aces last summer and a two-week stint at No.1 for Mario Kart 8 Deluxe back in April 2017.
NSMBU Deluxe far outperformed its original release, shifting 24.8% more copies than the Wii U version did at launch -- and, as always, that's excluding digital.
Mario's return, plus a 52% sales drop week-on-week, knocks last week's No.1 -- FIFA 19 -- down to No.2. Red Dead Redemption 2 also suffered a similar drop in sales, down 53%, slipping to No.3.
Beyond that, there is little movement in the Top 10. Nintendo holds three positions, with Smash Bros and Mario Kart at No.5 and No.6 respectively.
There is one re-entry this week: Grand Theft Auto V returns to the Top 10, up eight places to No.8.
Naturally, the early weeks of January are often quiet in terms of chart moment due to a lack of new release. The slate of upcoming titles begins to fill out in the second half of the month, with Ace Combat 7 releasing this Friday.
Next week sees the arrival of the hotly anticipated Resident Evil 2 remake, followed by Kingdom Hearts 3 the following week.
We're still waiting on the first physical/digital combined chart, which is due soon. In the meantime, the UKIE/GfK charts only take into account physical sales.
Here is the UKIE/GfK Top Ten for the week ending January 12th:
| Last Week | This Week | Title |
| --- | --- | --- |
| NEW | 1 | New Super Mario Bros U Deluxe |
| 1 | 2 | FIFA 19 |
| 2 | 3 | Red Dead Redemption 2 |
| 3 | 4 | Call of Duty: Black Ops 4 |
| 4 | 5 | Super Smash Bros Ultimate |
| 7 | 6 | Mario Kart 8 Deluxe |
| 5 | 7 | Battlefield V |
| Re-entry | 8 | Grand Theft Auto V |
| New Entry | 9 | Tales of Vesperia: Definitive Edition |
| 6 | 10 | Forza Horizon 4 |