UK Charts: Mario Kart 8 Deluxe takes No. 1 (but it should be Minecraft, again)
For second week running, listing anomaly denies Minecraft top spot, despite being best-selling game for the week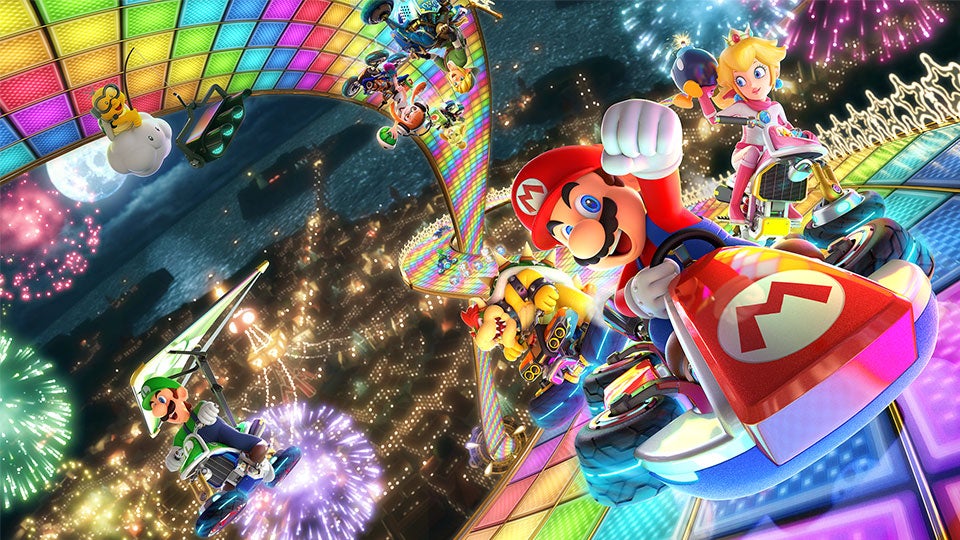 Mario Kart 8 Deluxe has robbed Minecrat of the top spot in the UK charts this week, despite selling less copies overall.
The anomaly is a repeat of last week, which saw Minecraft positioned at No. 7 in the charts rather than No. 1, a result of it's various platform versions having different publishers.
This week Minecraft once again edged ahead of Mario Kart by a slim margin. However, it's also worth noting that Nintendo doesn't report digital sales figures, which also creates problems with the data.
Meanwhile, Super Mario Maker 2 held onto the No. 2, with a modest sales increase of 9%, while Crash Team Racing sales were down 19%, putting it at No. 3.
Mortal Kombat 11 came crashing back into the charts for the first time in weeks, with a sales increase of 262% to land at No. 4 this week ahead of new DLC.
Super Mario Odyssey sales increased 76%, placing it at No. 5, and marking Nintendo's third entry into the top ten.
The Switch release of Minecraft inched up a spot this week to No. 6, and is currently the best-performing version of the game.
Though down 13% this week, Grand Theft Auto V continues its unwavering presence in the charts, placing at No. 7.
It's followed up by Red Dead Redemption at No. 8 which is enjoying its third consecutive week in the bottom half of the top ten, with a minor sales slump of 4%.
The Division 2 just sneaks in at No. 9 this week, with sales up 43%, while new release Yu Gi Oh! Legacy of the Duellist took No. 10.
Here is the UKIE/GfK Top Ten for the week ending August 24:
| Last Week | This Week | Title |
| --- | --- | --- |
| 3 | 1 | Mario Kart 8 Deluxe |
| 2 | 2 | Super Mario Maker 2 |
| 1 | 3 | Crash Team Racing Nitro-Fueled |
| 40 | 4 | Mortal Kombat 11 |
| 14 | 5 | Super Mario Odyssey |
| 7 | 6 | Minecraft (Switch) |
| 4 | 7 | Grand Theft Auto V |
| 6 | 8 | Red Dead Redemption 2 |
| 13 | 9 | The Division 2 |
| New Entry | 10 | Yu Gi Oh! Legacy of the Duelist: Link Evolution |