UK Charts: Crash Team Racing still No.1 (but it should be Minecraft)
Best-selling sandbox game just about outsold remastered racer, but listings quirk puts it lower in the Top 10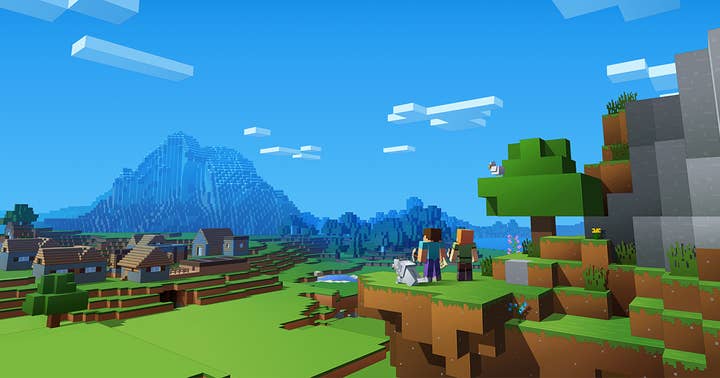 An oddity of the charts system means Crash Team Racing appears to have robbed Minecraft of its place as UK No.1.
Since Minecraft's various editions have different publishers, they are ranked separately in the overall charts. But if you combine the sales for the Nintendo Switch version (listed as No.7) with the PlayStation edition (No.10), the hugely popular creation game outsold Activision's remastered racer -- albeit by just a handful of copies.
The Switch edition saw its sales remain relatively flat, with a 1% increase week-on-week, while the PlayStation version shifted 17% more copies than last week.
However, under the official GfK Chart-Track listings, Crash Team Racing Nitro-Fueled scored a second consecutive No.1, marking its fourth week at the top of the charts since it launched earlier this summer.
The game enjoyed a comfortable lead on the next best-selling game -- Super Mario Maker 2, another non-mover -- shifting 21% more copies than the platformer. Nintendo also holds onto No.3 with Mario Kart 8 Deluxe -- again, for the second week running.
Crash Bandicoot actually makes a second appearance in the Top 10, with a 27% week-on-week sales boost lifting the N Sane Trilogy from No.13 to No.8.
In terms of unit sales, Crash Team Racing was the best-seller, but thanks to their higher price points, both Super Mario Maker 2 and Mario Kart 8 Deluxe generated more cash.
Unsurprisingly, the PS4 version of Crash Team Racing was the biggest seller -- and in fact was the only version of the game in the Top 10 individual formats charts. It appears at No.3, while the Switch and Xbox versions were found at No.27 and 28 respectively.
Super Mario Maker 2 was the biggest selling individual format game of the week.
Here is the UKIE/GfK Top Ten for the week ending August 17:
| Last Week | This Week | Title |
| --- | --- | --- |
| 1 | 1 | Crash Team Racing Nitro-Fueled |
| 2 | 2 | Super Mario Maker 2 |
| 3 | 3 | Mario Kart 8: Deluxe |
| 5 | 4 | Grand Theft Auto V |
| 6 | 5 | F1 2019 |
| 8 | 6 | Red Dead Redemption 2 |
| 9 | 7 | Minecraft (Switch) |
| 13 | 8 | Crash Bandicoot N Sane Trilogy |
| 10 | 9 | Super Smash Bros Ultimate |
| 15 | 10 | Minecraft: Playstation Edition |