UK Charts: FIFA 20 reclaims No.1 and Ring Fit Adventure re-enters Top Five
Zombie Army 4: Dead War is the only new game to enter the charts this week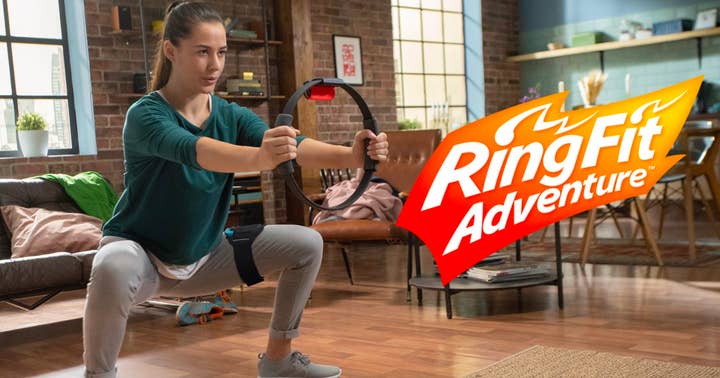 FIFA 20 is back at No.1 in the UK for the first time since the second week in January.
EA's football simulator enjoyed a 32% increase in boxed sales week-on-week, and overtakes Call of Duty: Modern Warfare by just over 1,000 units. It was still a good week for Activision's game, however, which rose 5% in sales week-on-week. Modern Warfare continues to outpace last year's Black Ops 4 by 3% (GfK physical sales data only).
It's a very quiet start to 2020, with the big boxed games not set to appear until the second quarter of the year. The only new game in the charts is Zombie Army 4: Dead War from Rebellion and Sold Out, which debuts at No.8. It's the sequel to 2015's Zombie Army Trilogy, which also debuted at No.8. This new game has sold 43% fewer units at launch than its predecessor, however, digital downloading has increased significantly since 2015 and those digital numbers are not tracked here.
The notable riser this week is Nintendo's Ring Fit Adventure, which replaces Mario Kart 8: Deluxe as the best-selling physical Switch game this week. The fitness title re-entered the UK charts last week at No.7 after overcoming severe stock shortages, and it has increased in sales again (by 31%) jumping up to No.4. It's the highest chart position for the game since it launched in October 2019. Due to the accessory required to play the game, Ring Fit Adventure is only available to buy at physical retail.
Elsewhere, Dragon Ball Z: Kakarot ends its stay in the Top Ten and drops to No.22. Minecraft on Switch rose in sales once again with a 5% increase (but dropped a place to No.7). And NBA 2K20 is back in the Top Ten at No.10 after a 4% sales rise. It's the third consecutive week of improved physical sales for the basketball title.
And here is the GfK Top Ten for the week ending February 8th
| Last Week | This Week | Title |
| --- | --- | --- |
| 2 | 1 | FIFA 20 |
| 1 | 2 | Call of Duty: Modern Warfare |
| 4 | 3 | Grand Theft Auto V |
| 7 | 4 | Ring Fit Adventure |
| 3 | 5 | Mario Kart 8: Deluxe |
| 5 | 6 | Star Wars Jedi: Fallen Order |
| 6 | 7 | Minecraft |
| New Entry | 8 | Zombie Army 4: Dead War |
| 8 | 9 | Luigi's Mansion 3 |
| 13 | 10 | NBA 2K20 |