UK Charts: Death Stranding is the second biggest PS4 launch of 2019
Hideo Kojima's game debuts at No.2 behind Call of Duty: Modern Warfare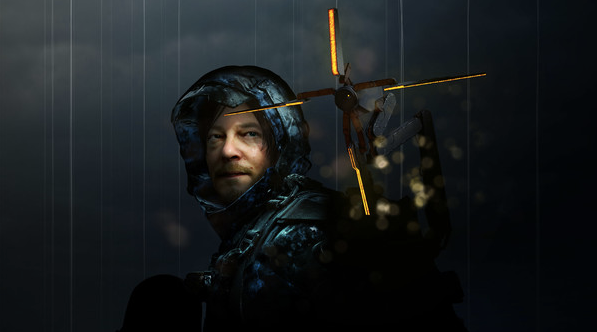 PlayStation's Death Stranding debuts at No.2 in the UK boxed charts.
It's the second biggest PS4 exclusive and the second biggest new IP released this year, behind another PS4 exclusive -- Days Gone, which was released in April. Compared to that, Hideo Kojima's new title sold 36% fewer units at launch.
It's the first new game from Kojima since the release of Metal Gear Solid V: The Phantom Pain, which arrived in September 2015 and was the most successful Metal Gear Solid launch to-date.
It means that Call of Duty: Modern Warfare retains No.1 for a third consecutive week. The Activision game continues to perform very well, with sales tracking 26% ahead of last year's Black Ops 4.
The arrival of Death Stranding means that Luigi's Mansion 3 takes a tumble down the charts. Nintendo's latest Switch game falls from No.2 to No.4 with a 59% drop in sales week-on-week.
There is a number of new boxed releases this week, with Need for Speed: Heat from EA arriving at No.5. The Need for Speed franchise has struggled in recent years and this new title sold 41% fewer boxed units at launch than 2017's Need for Speed: Payback. Note: Digital sales are not included in this data.
Need for Speed is one of three EA games in the charts. FIFA 20 holds on at No.3, while Plants vs Zombies: Battle for Neighborville hangs on at No.10. That game actually rose in sales this week by 10%, which means its fourth week on sale was bigger than its debut week (a rare feat in the UK physical charts). The shooter has also been a big hit as a download, and has sold far more digitally than it has physically.
Returning to new releases, a special Fortnite pack -- The Darkfire Bundle, published by Warner Bros - lands at No.7. Meanwhile, Mario & Sonic At The Tokyo Olympic Games debuts at No.8. It's the most successful Mario & Sonic title since the 2012 London Games, which was released on Nintendo Wii back in 2011.
Speaking of Nintendo Wii, there's a new Wii title in the charts this week -- Just Dance 2020 at No.15. Incredibly, the Wii version is the second most successful version of the game, accounting for 21% of all Just Dance 2020 sales. The Nintendo Switch edition accounted for 55% of sales, with the PS4 SKU accounting for 14% and Xbox One making up 10%.
The latest Ubisoft dancing game debuts just one place ahead of another new release -- Jumanji: The Video Game. The movie tie-in was published by Outright Games and arrives at No.16.
Finally, the Switch release of Layton's Mystery Journey: Katrielle and the Millionaires' Conspiracy means the game returns to the charts at No.29. The mystery adventure was first released on Nintendo 3DS in October 2017.
Here is the UKIE/GfK Top Ten for the week ending November 9:
| Last Week | This Week | Title |
| --- | --- | --- |
| 1 | 1 | Call of Duty: Modern Warfare |
| New Release | 2 | Death Stranding |
| 3 | 3 | FIFA 20 |
| 2 | 4 | Luigi's Mansion 3 |
| New Release | 5 | Need for Speed: Heat |
| 4 | 6 | Mario Kart 8: Deluxe |
| New Release | 7 | Fortnite: Darkfire Bundle |
| New Release | 8 | Mario & Sonic At The Tokyo Olympic Games 2020 |
| 13 | 9 | Minecraft |
| 8 | 10 | Plants vs Zombies: Battle for Neighborville |