UK Charts: Call of Duty: Modern Warfare launch sales beat Black Ops 4
WWE 2K20, The Outer Worlds and MedEvil all make the Top Five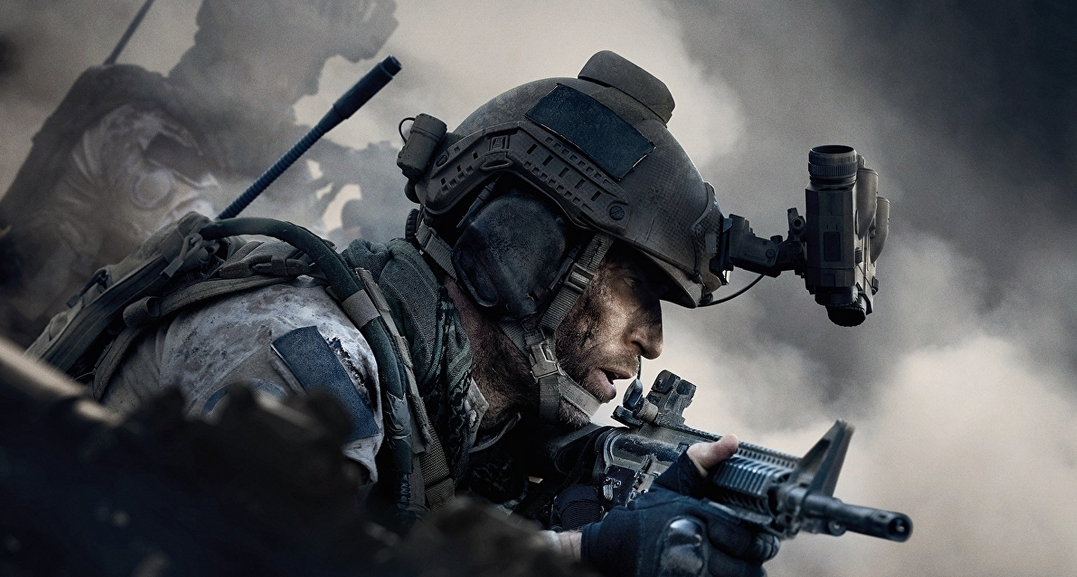 It's a good week for Activision as Call of Duty: Modern Warfare delivers a very strong first week at UK games retail.
For physical sales alone, the game has sold 39% more units than its predecessor managed (Call of Duty: Black Ops 4) during its launch week. The sales are not as high as 2017's Call of Duty: WWII, but GamesIndustry.biz understands that with digital included, the sales are a lot closer. We won't know the full extent of its digital performance until the GSD charts arrive later in the week.
62% of the game's sales are on PS4, which has the bigger install base and access to the Spec Ops survival mode. 38% of sales are on Xbox One.
The arrival of Call of Duty at No.1 means EA's FIFA 20 slips to No.2. Meanwhile, Mario Kart 8: Deluxe falls from No.2 to No.6 (despite sales rising 2% week-on-week).
The rest of the Top Five are all new releases. At No.3 is WWE 2K20. The game seems to have charted highly, but actually launch week sales are down 31% compared to its predecessor. The title has been criticised in the press for various bugs and flaws, which may have hurt its performance.
Like Call of Duty, 62% of boxed sales are on PS4 with 38% on Xbox One.
Next, The Outer Worlds from Obsidian debuted at No.4. This is an interesting game, because the media and certain consumers may have expected more from the title's performance (it must be noted that this is just physical sales -- digital is not included and will likely make up a significant part of the sales). This new IP has been compared to the Fallout series, reviews were decent overall, and with a (comparative) lack of significant releases this Christmas, The Outer Worlds had been earmarked as a breakout hit.
But just because expectations had risen amongst media and gamers, that may not have been the case for its publisher. The Outer Worlds was published by Private Division, which is Take-Two's smaller label dedicated to independent games. It was also released on the same day at Call of Duty, which suggests the firm was not expecting a big launch (at least not at physical retail). Indeed, when you consider the game was also available via Game Pass, it appears Private Division and Obisidian are hoping it will benefit from strong word-of-mouth and perform well over the full Christmas period.
The Outer Worlds on Game Pass is a bit of an experiment for Private Division. Obsidian is now owned by Xbox (so the Game Pass inclusion makes sense), however, Take-Two has been publicly sceptical of subscription services in video games. Xbox says that being involved in Game Pass can boost traditional sales as it creates a strong community around a title immediately, who go on to share their experiences online and with friends who are not on Game Pass. Over the coming weeks, Take-Two will be testing that theory.
Perhaps unsurprisingly because of Game Pass, The Outer Worlds sales are 78% on PS4 and 22% on Xbox One.
The final new game in the Top Five is the PS4 exclusive MediEvil. The title follows in the footsteps of Spyro and Crash Bandicoot as a PS1 favourite being remade for those nostalgic for the 1990s. However, MediEvil never reached the commercial heights of either of those two franchises, and only spawned three releases in total -- the last one being MediEvil Resurrection on PSP back in 2005. This remake has also received relatively weak reviews. Nevertheless, as a game aimed at a different audience to The Outer Worlds and Call of Duty, and with a £25 launch price, the Sony game appears to have performed well.
Overall, it's a pretty strong week for games retail with a lot of games increasing in sales week-on-week. One of the more striking is Ring Fit Adventure on Nintendo Switch. The game is one of a rare few that has performed better in its second week than its first week, with sales up 5% week-on-week. Nevertheless, with all the new releases, it drops down the charts to No.7.
EA's new Plants vs Zombies game, Battle for Neighborville, has also done really well in its second week, with sales down a mere 12%. The game has seen strong sales as a download, which may have boosted word-of-mouth around the title. Again, because of the new releases in the Top Five, the game drops from No.6 to No.9.
Finally, Overwatch, which returned to the charts last week following the release of the Nintendo Switch version, has fallen from No.11 to No.38 (sales down 37%). Meanwhile, The Witcher 3, which also saw a Switch edition, drops from No.6 to No.30 (sales down 68%).
Here is the UKIE/GfK Top Ten for the week ending October 26:
| Last Week | This Week | Title |
| --- | --- | --- |
| New Release | 1 | Call of Duty: Modern Warfare |
| 1 | 2 | FIFA 20 |
| New Entry | 3 | WWE 2K20 |
| New Entry | 4 | The Outer Worlds |
| New Entry | 5 | MediEvil |
| 2 | 6 | Mario Kart 8: Deluxe |
| 3 | 7 | Ring Fit Adventure |
| 4 | 8 | Tom Clancy's Ghost Recon: Breakpoint |
| 6 | 9 | Plants vs Zombies: Battle for Neighborville |
| 7 | 10 | Minecraft (Switch Edition) |