UK Charts: Bayonetta and Vanquish return to Top Ten
Half-Term sales boosts Team Sonic Racing, Call of Duty: Black Ops 4 and Forza Horizon 4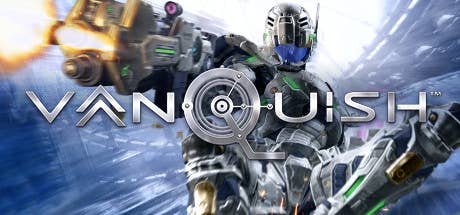 The tenth anniversary bundle of Bayonetta & Vanquish was the biggest new boxed release of the week in the UK.
The action titles from developer Platinum and publisher Sega were bundled together for Xbox One and PlayStation 4 and reached No.10 in its first week at retail.
On the surface, this week's UK physical retail charts look familiar with the classic trio of FIFA 20 at No.1, Call of Duty: Modern Warfare at No.2 and Grand Theft Auto V at No.3.
But there are a number of returning games to the charts as a result of some Half-Term deals at major games retailers.
Deals around Team Sonic Racing at stores including Smyths sees the Sega kart racer reach No.7 -- a 99% increase in sales week-on-week. Microsoft's Forza Horizon 4 jumps 229% in sales and returns to the charts at No.8. Meanwhile, some deals around Call of Duty: Black Ops 4 (including a Call of Duty bundle at GAME) sees the 2018 shooter re-enter the charts at No.11 (up 169% week-on-week).
Last week's new PlayStation launch Dreams drops down the charts, but not by much. The game slips from No.8 to No.15 with just a slight 20% fall in sales week-on-week. The other new releases of last week -- Darksiders Genesis and the Yakuza collection -- have fallen out of the Top 40 entirely.
There is one other new release in the Top 40 this week and that's at No.29, where you'll find Hunt: Showdown from Crytek and Deep Silver.
Here is the GfK Top Ten for the week ending February 22nd
| Last Week | This Week | Title |
| --- | --- | --- |
| 1 | 1 | FIFA 20 |
| 2 | 2 | Call of Duty: Modern Warfare |
| 3 | 3 | Grand Theft Auto V |
| 4 | 4 | Star Wars Jedi: Fallen Order |
| 7 | 5 | Minecraft (Switch)/th> |
| 6 | 6 | Mario Kart 8 Deluxe |
| 22 | 7 | Team Sonic Racing |
| Re-Entry | 8 | Forza Horizon 4 |
| 9 | 9 | Luigi's Mansion 3 |
| New Entry | 10 | Bayonetta & Vanquish Tenth Anniversary Bundle |