Ubisoft secures UK #1 with Ghost Recon
Dragon's Dogma in third as Max Payne holds on to second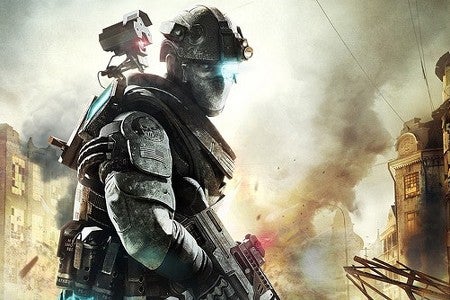 Future Soldier, Ubisoft's latest title in the Ghost Recon series, has taken the number one spot in the UK software chart in its debut week, pushing Remedy's Max Payne reboot down to second.
The Tom Clancy title shows a strong platform preference, with 75 per cent of copies being sold for Xbox 360.
Third and fourth spots were also taken by new releases, with Capcom's Dragon's Dogma edging out DiRT Showdown. Perennial sports series FIFA sits at fifth, with 505 Games' Sniper Elite sequel just below it.
Other new entries are Mario Tennis at eleventh and Sony's Doctor Who title in 34th.
All chart data is courtesy of GfK Chart-Track.
| Last Week | This Week | Title |
| --- | --- | --- |
| New entry | 1 | Ghost Recon: Future Soldier |
| 1 | 2 | Max Payne 3 |
| New entry | 3 | Dragon's Dogma |
| New Entry | 4 | DiRT Showdown |
| 5 | 5 | FIFA 12 |
| 4 | 6 | Sniper Elite V2 |
| 7 | 7 | Call Of Duty: Modern Warfare 3 |
| 6 | 8 | Prototype 2 |
| 2 | 9 | Diablo III |
| 3 | 10 | FIFA Street |
| New Entry | 11 | Mario Tennis Open |
| 8 | 12 | Battlefield 3 |
| 10 | 13 | Mario & Sonic London 2012 Olympic Games |
| Re-entry | 14 | Call of Duty: Black Ops |
| 9 | 15 | Assassin's Creed: Revelations |
| 11 | 16 | Mass Effect 3 |
| 15 | 17 | Skyrim |
| 14 | 18 | Kinect Star Wars |
| 12 | 19 | Skylanders |
| 18 | 20 | Saints Row the Third |