Wii U ports cost under $1.3 million for Ubisoft
Publishing giant insists there is no 'huge research and development investment' in Wii U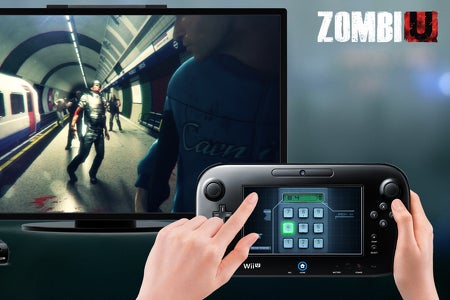 Ubisoft has today revealed that development costs for the Wii U simply are not as expensive as once believed. CEO Yves Guillemot has gone on record to say that his company "doesn't have a huge investment" in the next-gen console, despite a strong showing at this year's E3.
At a recent investors call with Ubisoft, the question arose as to how much is going into development for the new console. Guillemot made it clear to investors that many of the games being launched on the Wii U are not new games, but they are ports from Xbox 360 and the PS3.
"Out of seven games we are planning to launch five games are ports, so those are games for which there is a quite small reinvestment to do," said Guillemot. Ubisoft indicated that Wii U ports cost about 1 million euros (a little over $1.2 million).
Of course, this still leaves the new Rayman and ZombiU titles, but Ubisoft again insists that the cost of those two games is nowhere near the kind of expense that would be seen on the current HD consoles.
"The two games that are original are ZombiU and Rayman Legends, so those ones of course are more expensive but we are not talking about games today, like we were spending on Ghost Recon or Assassin's Creed. So they are much smaller of cost."
"Because as we've always said when there is such an innovation the need is not to have big production value but to concentrate on the innovation This is what we are trying on Rayman and ZombiU."
Ubisoft has been seeing positive growth in a market that has supposedly "penalized" the industry for not moving onto the next generation. The publisher recently posted its quarterly financials, seeing a 27 percent sales bump thanks in part to digital revenues as well as game sales on the Vita and 3DS.