Ubisoft removes slur from The Division 2
Publisher apologizes for in-game street art image depicting police officer with a slur in 'leetspeak'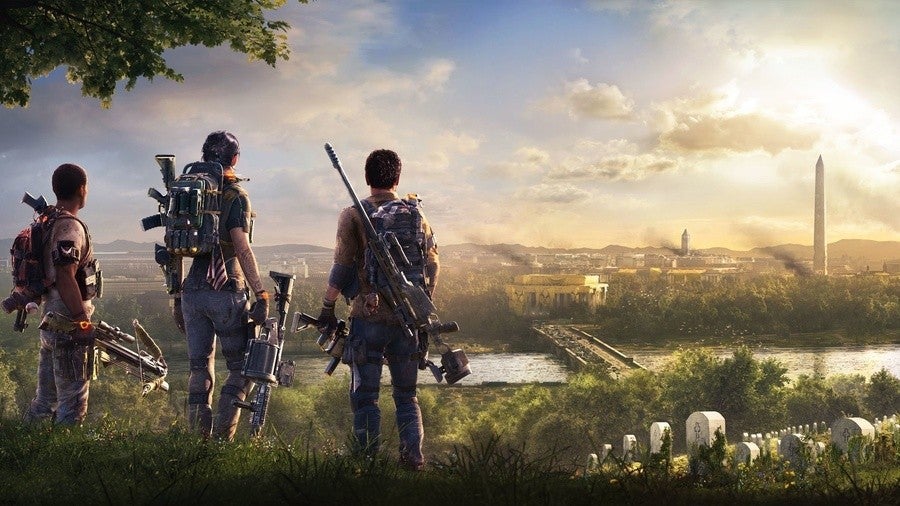 Ubisoft has apologized and removed a piece of in-game street art containing a homophobic slur that appeared in Tom Clancy's The Division 2.
PC Gamer reports that the slur was discovered earlier this week after being shared in an Imgur album (CW: the image in question is 15 pictures down in the album). The slur is written in 'leetspeak' and appears on the badge of a police officer depicted on a piece of street art in the game that spans multiple stories of a tall building.
"It's been brought to our attention that a piece of street art in Tom Clancy's The Division 2 contained offensive content," Ubisoft said in a statement. "We removed the image from the game via a patch on Thursday, April 11.
"We apologize that this image slipped through our content review processes, and we are currently reviewing them in order to avoid this kind of oversight from occurring in the future."
Last year, Ubisoft implemented a system in another of its published titles, Rainbow Six Siege, which instantly banned players who used homophobic or racist slurs in text chat during online games.