Ubisoft is top seller in Amazon Black Friday sales
Just Dance tops list for third year running, publisher claims five titles in top 20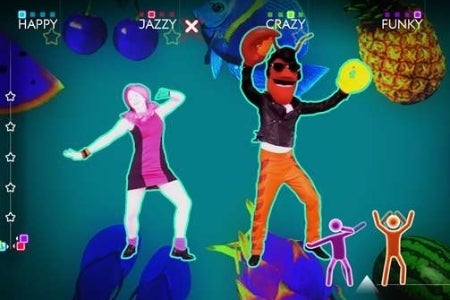 Ubisoft was the best-selling publisher during Amazon's Black Friday weekend, with five titles in the top 20 for the three days November 23-25.
According to data from Cowen & Company, Just Dance 4 for the Wii and Assassin's Creed III for the Xbox 360 were the two best-selling games with Microsoft's Halo 4 third - despite an average discount of only 3 cents for the platform exclusive.
Games in the Just Dance series have topped the Black Friday weekend sales list at Amazon.com for the past three years.
Black Friday sales are a strong indication of publisher performance during December in the US, a month that accounts for around 25 per cent of annual video game software sales.
Take-Two's Borderlands 2 was the most heavily discounted title, selling at an average of $31.66. Other heavily discounted games included Activision's Skylanders Giants for the Wii ($26.33 off) and EA's Madden FIFA Soccer 13 and Madden NFL ($25 off).
Estimated top selling video games on Amazon.com, November 23-25
Just Dance 4 (Wii)
Assassin's Creed III (Xbox 360)
Halo 4 (Xbox 360)
Assassin's Creed III (PS3)
Dishonoured (Xbox 360)
Madden NFL 13 (Xbox 360)
FIFA Soccer 13 (PS3)
FIFA Soccer 13 (Xbox 360)
Call of Duty: Black Ops 2 (Xbox 360)
Just Dance 4 (Xbox 360)
Madden NFL 13 (PS3)
Borderlands 2 (Xbox 360)
Call of Duty: Black Ops 2 (PS3)
Dishonoured (PS3)
Gran Turismo 5 (PS3)
Dance Central 3 (Xbox 360)
Skylanders Giants (Wii)
God of War Saga (PS3)
Just Dance 3 (Wii)
Lego Lord of the Rings (Xbox 360)