Ubisoft: "Diversity for us is very important"
Alain Corre discusses the controversy around the lack of playable female characters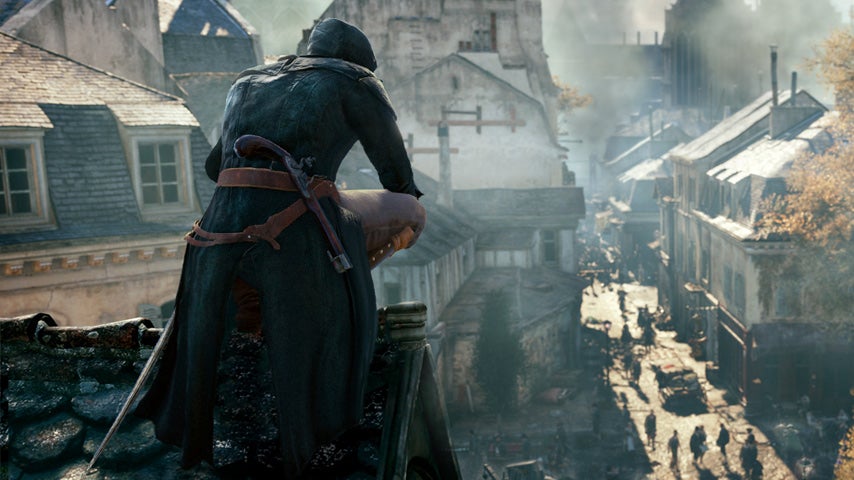 This week, in the midst of E3 no less, French publisher Ubisoft was at the center of a firestorm concerning Assassin's Creed Unity's (and Far Cry 4's) omission of a playable female character. Ubisoft had originally suggested that it could be double the work to add in the character model and animation to at least have selectable female characters for co-op, but the company has since distanced itself from that explanation. Speaking with GamesIndustry International during E3 this week, EMEA territories executive director Alain Corre, stressed that it's really about respecting a developer's creative vision.
"We very much respect the creativity and the vision of our producers and creators making the game. On Assassin's Creed Unity the creative vision is to embody Arno, the hero, and you are going through the [French] Revolution. So you are going to embody this person and this is really the point of the game. You are this person and you are trying to sort out all the missions while going through Paris. Really, the best emotion you can have with the creative vision of our team is to embody Arno," said Corre.
"When we decided a few years ago to create a game with Aveline, an Assassin's Creed heroine, the vision for our game was to embody a heroine. So we really let our creators have the vision to maximize the experience of the game. And if you look at what we've done recently with the very poetic game, Child of Light, which pleased a lot of people, it was a different angle of creativity and you were also playing as a young heroine... So really, diversity for us is very important. But we respect very much the creative vision of the team. This is what matters at the end of the day."
"we let the imagination of our creators go and we accept that sometimes they want to create games with a specific hero or heroine, and really that's their remit"
When asked if the decision stems from the cost of adding in a female character model or if it ties into business thinking that it's simply easier to sell to a mostly male core demographic when you present that audience with a male protagonist, Corre sidestepped the issue and once again said that it's really a matter of what vision the game creators have.
"We are reviewing and analyzing and studying all the projects that are coming from the studios and our creators, and we consider that for a project to reach its potential it needs to bring something new and fresh, so we consider anything," he noted. "Again, I come back to Child of Light - it was created by a guy who was behind Far Cry 3, so we let the imagination of our creators go and we accept that sometimes they want to create games with a specific hero or heroine, and really that's their remit. We follow what they do and if we, in management, feel that it's a good, compelling story to tell and that it can please a lot of fans with a good quality game, then we greenlight it."
"So really it's based on the ideas coming from the creators. They have a vision and you have to respect that. And on Assassin's Creed Unity we have some women characters still to be announced," he added.
Ultimately, Corre stressed that for Ubisoft it's all about creating unique gaming experiences and conveying emotions for players. He pointed not only to Child of Light but to the uniquely non-violent World War I game Valiant Hearts, which is inspired by letters written during the war and really tugs at the heartstrings.
"What is important in the games we create and the universes we create is to convey emotions. We want people to be able to feel something strong and different when they play. Valiant Hearts is exactly that," he said.
Dan Pearson conducted the interview with Corre, and you can expect more from the Ubisoft exec in the coming week