Ubisoft delays Trackmania Turbo
Was due in November, pushed back to "early 2016"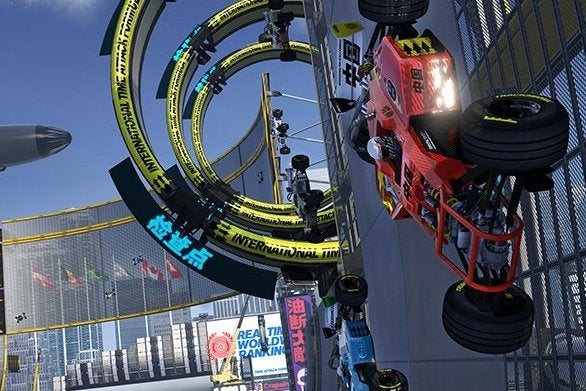 Ubisoft has delayed the release of Trackmania Turbo for PC, PS4 and Xbox One, pushing it from next month to the rather more vague "early 2016."
"The Trackmania series has a strong community that's at the heart of everything that we do. It's through their comments and various playtests that we have received valuable feedback for Trackmania Turbo," said Ubisoft.
"We take that feedback very seriously and we're committed to ensuring that our fans - both old and new - will always have the best experience possible. With that in mind, we have decided to move the release date of Trackmania Turbo to early 2016."
It explained that developer Nadeo would be working on the campaign and the game's interface, multiplayer and " an extra feature that offers a new way to challenge your friends on your favorite user-made tracks."
Ubisoft also recently delayed Rainbow Six Siege, Tom Clancy's The Division and the PC version of Assassin's Creed Syndicate.