Ubisoft axes always-on DRM for PC games
Publisher finally drops controversial and restrictive requirements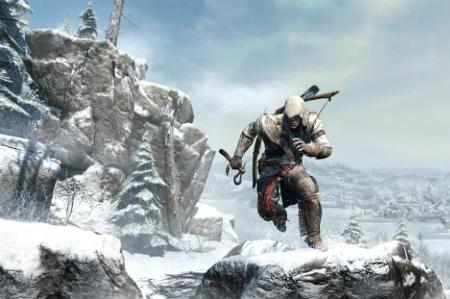 French publisher Ubisoft has dropped it's controversial DRM for PC games that required the user to have an always-on internet connection.
According to a report by Rock Paper Shotgun, the service was dropped in June but only officially acknowledged now by Stephanie Perlotti, worldwide director of online games.
"We have listened to feedback, and since June last year our policy for all of PC games is that we only require a one-time online activation when you first install the game, and from then you are free to play the game offline," she said.
Ubisoft's decision to drop the always-on requirement will please many gamers angered by the service that restricted play in a bid to combat piracy. Games from the publisher can also now be activated on any number of PCs.
Perlotti clarified the decision using the forthcoming Assassin's Creed III as an example, stating: "Whenever you want to reach any online service, multiplayer, you will have to be connected, and obviously for online games you will also need to be online to play.
"But if you want to enjoy Assassin's Creed III single player, you will be able to do that without being connected. And you will be able to activate the game on as many machines as you want."