Ubisoft adds biggest titles to Eurogamer Expo line-up
Assassin's Creed III, Far Cry 3, Just Dance 4, and Rocksmith will be playable at show in September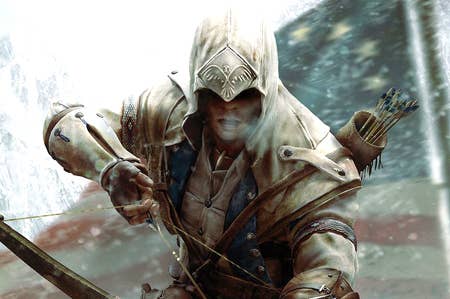 Ubisoft will give visitors to the Eurogamer Expo the chance to get hands on with some of its most exciting upcoming titles, as Assassin's Creed III, Far Cry 3, Just Dance 4, and Rocksmith join the show's line up.
"The buzz surrounding these games is enormous, and to be able to give Expo-goers their first opportunity to play them is fantastic," said Eurogamer MD Rupert Loman.
"This year's Eurogamer Expo promises to be the biggest gaming show the UK has ever seen."
Ubisoft joins a host of other developers and publishers that will be bringing their titles to show, with more game revealed over the coming weeks.
The show take place at Earls Court in London between September 27 and 30. Tickets are available now at www.eurogamerexpo.com