Ubi writer: Sales fears make gay protagonists unlikely
Far Cry 3 Blood Dragon's Lucien Soulban gives a candid take on homosexual characters in AAA games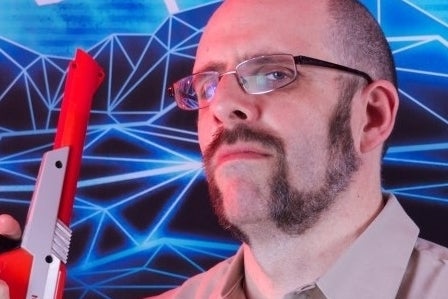 Ubisoft Montreal writer Lucien Soulban has addressed the issue of gay characters in games, citing a fear of sale numbers as the reason we're yet to have a gay hero or heroine in a blockbuster title.
"When are we going to see that gay protagonist in a AAA game? Not for a while, I suspect, because of fears that it'll impact sales," he said on the Ubisoft blog.
"So either we'll see a bait-and-switch like the original Metroid with Samus Aran where we'll find out damn near after the fact (PS: And Dumbledore was gay), or it'll come out of left field with Rockstar, Valve, Naughty Dog or Telltale, perhaps. But when it happens, I hope it's a serious take on it and not played up for jokes."
He praised franchises like Mass Effect, Fable, or Dragon Age and Skyrim, the gay characters in Borderlands 2, for their "quiet" addition of gay characters.
"Videogames have stopped 'announcing' gay characters. They're introducing them without much fanfare in an effort to say, Yeah, it's there and pretty normal. Call it: We're here, we're queer, and we're busy working."
Soulban has worked as a writer on a varied portfolio of games including Warhammer 40K: Dawn of War, Company of Heroes: Opposing Fronts and High School Musical GBA. He was BAFTA nominated for his work on Far Cry 3 and has been lead writer at Ubisoft Montreal since February 2010.