Uber Entertainment cancels Human Resources Kickstarter
Dev claims that the campaign is too resource intensive to run with no chance of success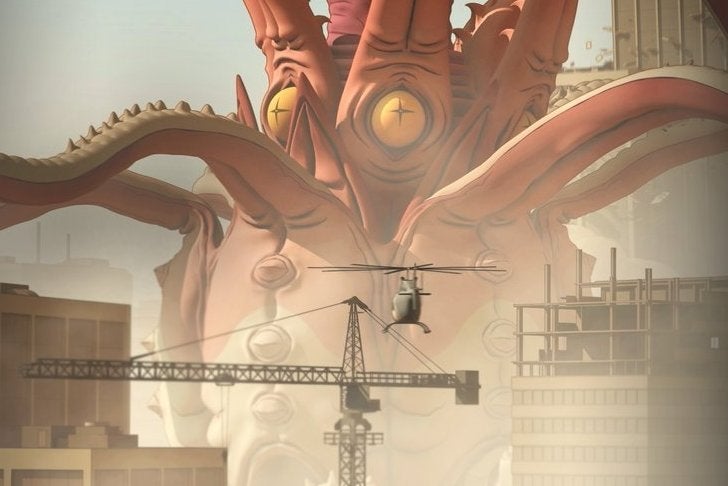 Uber Entertainment has cancelled the Kickstarter campaign for its apocalyptic RTS Human Resources, after it became clear that it would fall "woefully short" of its $1.4 million target.
In a post on the Human Resources page, design director John Comes explained that running the KIckstarter campaign is a "full time job for several people" and a commitment it could not justify when the writing is so legibly written on the wall.
"One thing is for sure, Human Resources, as pitched in this Kickstarter, is over," he said. "But we adore the world of Human Resources and will endeavor to do what we can to bring it to life in some form."
Yesterday, when the campaign was cancelled, Human Resources had raised just over $384,000 - no small amount of money, but far behind the $50,000 a day Uber needed to raise to reach $1.4 million in time. In Uber's defence, it's belief that it could hit such a lofty target was at least based on experience, having raised more than $2.2 million for Planetary Annihilation two years ago.
This only serves to reinforce an idea that has been growing in the games industry over the last year: not only is the gold rush of crowdfunding over, it is now very difficult and very demanding to raise money for development in this way.
Earlier this month, ICO Partners published a report showing a sharp year-on-year drop in the amount of money pledged to KIckstarter game projects in the first half of 2014 - around 50 per cent of the amount raised in the same period in 2013.
There are many reasons for this, not least a number of high-profile failures and problems that have received press attention this year, but the result will likely be the collapse of more projects like Human Resources.