Twitch reinstates Donald Trump's channel after two-week ban
Channel has already made its first new broadcast, but all campaign rally footage has been removed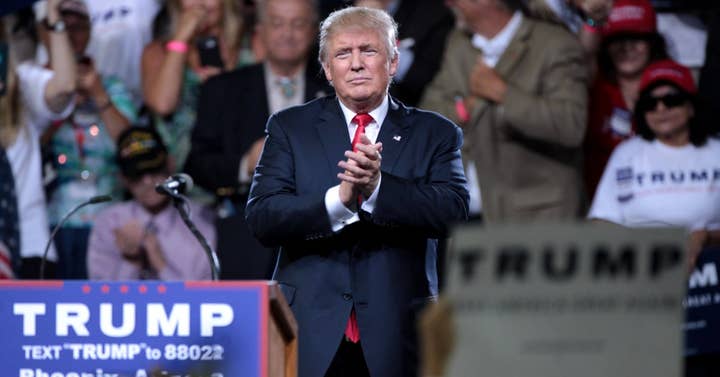 Donald Trump's Twitch channel is back online after the leading streaming site temporarily suspended it.
The US President's channel was banned for two weeks after it broadcast hateful comments from two of Trump's campaign rallies, including one from last month. In both clips, Trump insinuated that all Mexicans were criminals.
The channel is now live once more but all campaign rally videos have been removed.
Trump's re-election team has already hosted a new broadcast, a discussion show entitled 'Trump Team Online,' which has been viewed by 950 people in the last eight hours.
The channel first launched back in October, when Twitch said it told the campaign team that its code of conduct must be observed by all users, including political parties.
The site reiterated this to Business Insider when asked for a comment on what will happen if Trump's channel violates these rules again.
"Like anyone else, politicians on Twitch must adhere to our Terms of Service and Community Guidelines," a spokesperson said. "We do not make exceptions for political or newsworthy content, and will take action on content that violates our rules."
Trump's channel, which is currently dedicated to spreading his re-election messages, has over 130,000 followers.