Twitch acquiring Curse
Streaming site picks up multimedia and in-game chat and media company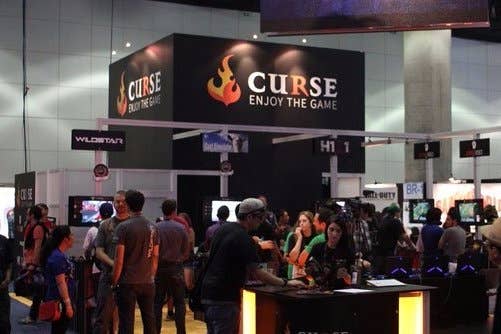 Twitch is getting Curse-d. The Amazon-owned video streaming platform today announced that it has entered an agreement to acquire Curse, web content company and makers of the Curse chat application. Financial terms of the deal were not disclosed.
"We've long been fans of Curse, which is an innovator in the games industry with a strong culture built around its offerings-from Curse Voice and Curse Client to Gamepedia," said Twitch CEO Emmett Shear. "While it's still early days for Twitch and Curse, we're kindred spirits in many ways and are looking forward to working together to enhance our users' gaming experience."
Curse CEO Hubert Thieblot said he was thrilled to join Twitch, adding, "I'm really excited to see how we can bring Curse services into the Twitch network, and provide an unparalleled experience to both Curse and Twitch users."
Beyond Curse Voice and the Gamepedia wiki, Curse owns a wealth of gaming websites, including N4G, MMO Champion, and an array of guides, tools, and community sites devoted to games like Minecraft, League of Legends, Diablo III, and Hearthstone. Between its websites, desktop apps, and social media channels, Curse claims to have 30 million visitors a month.
According to Crunchbase, Curse has raised $58 million in startup funding since its 2006 founding. More than half of that money came just over a year ago, as League of Legends maker Riot Games put $30 million into the company.