Troy Baker, Brian Fargo and BioWare to speak at Reboot Develop Blue 2020
Dubrovnik-based conference will go ahead with additional safety measures, and 50 passes available for GDC attendees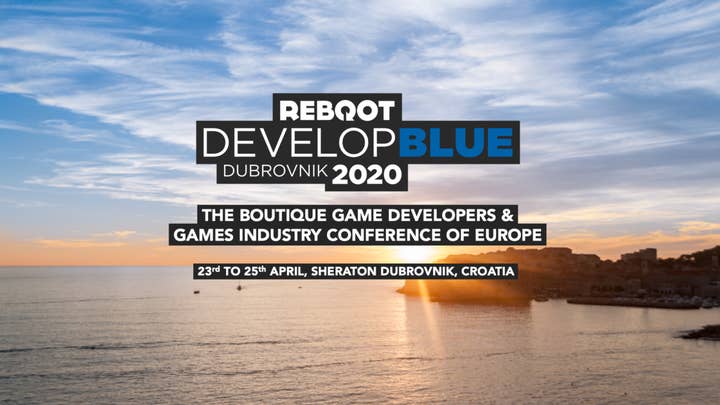 Reboot Develop Blue will take place in April, with a line-up including Uncharted voice actor Troy Baker, InXile Entertainment CEO Brian Fargo, and multiple speakers from both EA BioWare and Bungie.
Baker and Fargo are two of the biggest names in the Reboot Develop Red schedule, along with Wargaming CEO Victor Kislyi and IGDA executive director Renee Gittins.
EA BioWare is sending two high-level speakers: Neil MacPherson, the studio's development director, and Benoit Hule, director of product development.
Bungie is matching that commitment, with both production director Justin Truman and director of services, infrastructure and game security Luis Felipe Vargas both due to give talks at the event in April.
This year also sees the introduction of the Reboot Develop Blue scholarship, which will allow up to 20 people to travel to Dubrovnik, Croatia with expenses paid.
The scholarship is aimed at those from "underrepresented" groups, and each package includes two conference passes, accomodation, airport transfers, meals, and a booth at the indie expo.
The deadline for submissions is March 12, with the recipients due to be announced on March 15.
The Reboot Develop Blue team has also offered the assurance that the conference will go ahead this year, despite mounting concerns over the global spread of the novel coronavirus (COVID-19).
The decision to proceed with the event was taken after consulting with "national and EU health officials, government officials, industry consultants, and advisors."
There will be "extra health precautions" in place at the event, but Reboot Develop is offering an alternate pass to either of its two annual conferences for the next three years to those who cannot travel in April.
In addition, it is making 50 conference passes and 20 indie expo slots available to attendees of GDC 2020, which was cancelled last week. Those benefits will be offered to "indies and small companies," to be selected by an international team of advisors.
You can find out how to apply for the GDC relief package here.
Reboot Develop Blue will take place in Dubrovnik, Croatia, from April 23 to 25, 2020. You can see the full speaker line-up here.
GamesIndustry.biz is a media partner of Reboot Develop. We will attend the conference with assistance from the organiser.