Gamigo shuts down Atlas Reactor
Trion Worlds' F2P tactics title closes after two years, "can no longer sustain itself"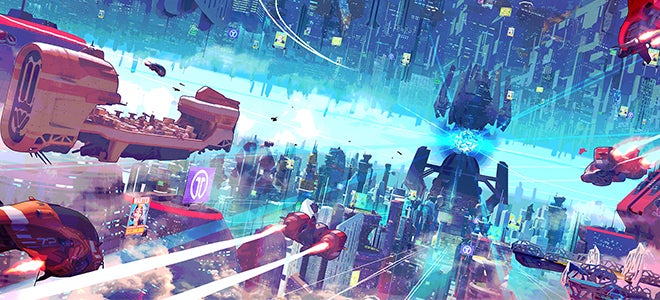 Today, Gamigo has announced that Trion Worlds' free-to-play tactics title Atlas Reactor will be shut down at the end of June.
In a blog post, the team said the shut down was because the "game can no longer sustain itself." In-game purchases have been shut down as of today, with items previously only available through those means now obtainable through in-game activities. Currently, the servers are planned to remain live until June 28, 2019, though that may be subject to change.
"Atlas Reactor was a truly innovative game built by a passionate group of highly skilled developers," said Gamigo VP of development Mervin Lee Kwai. "I was lucky enough to watch our team breathe life into the world of Atlas on a daily basis. They broke the mold of same-y games, and a dedicated community rallied around the title. Despite the support of this great group of fans, Atlas Reactor never grew big enough to fund its continued development. It's a shame to see this chapter come to a close, but perhaps we'll have a chance to revisit the innovative spirit of Atlas in the future."
Atlas Reactor's demise follows a period of major upheaval for its developer, Trion Worlds. The company was sold to German MMO company Gamigo last October, with Gamigo acquiring most of the assets, platform, and publishing rights for the company's games. At the time, Trion Worlds suffered a round of layoffs alongside the sale, though some employees did move to Gamigo.
Atlas Reactor itself was well-received when it launched in October of 2016. On launch, the game allowed anyone to play if they selected from a small set of characters that changed once per week, while those who paid money could choose from any of the game's characters. In 2017, it went fully free-to-play with in-game currency allowing players to purchase characters outside the rotation.