Trials sells 4 million
Ubisoft motorcycle stunt series hits another milestone, PC package launching in March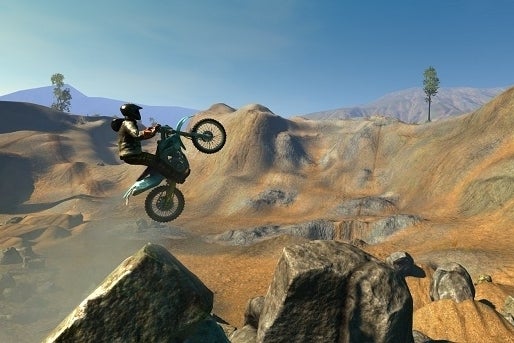 Motorcycle mayhem has proven popular with gamers, as Ubisoft has confirmed its Trials franchise of stunt cycle games has surpassed 4 million copies sold.
The most recent edition in the RedLynx-developed series, Trials Evolution on the Xbox 360, launched last April, and had surpassed 1 million copies sold by the end of 2012. Its predecessor, Trials HD, debuted in 2009 and has sold more than twice that amount.
Ubisoft also announced that both of those titles are headed to a new platform, as the former Xbox 360 exclusives will be mashed together and released on the PC March 22 as Trials Evolution: Gold Edition. This will be the first time the series has appeared on PCs since Trials 2: Second Edition debuted in 2008.