TT Games employees report crunch, bullying at Lego studio
Current and former staff report 80-100 hour work weeks, planned crunch, mismanagement wasting months of work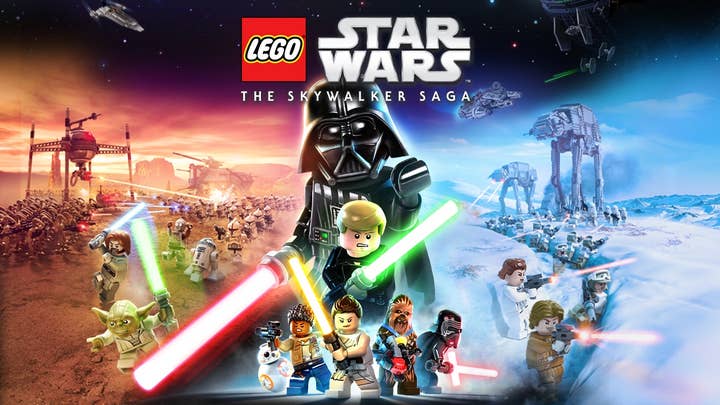 TT Games employees have accused the Warner Bros.-owned Lego studio of planning around excessive crunch, bullying management, and poor decisions that have wasted work and exacerbated other problems at the studio, according to a report from Polygon.
The site spoke with more than 30 current and former TT Games employees who voiced a number of concerns and complaints about the way the company -- known for its Lego Star Wars, Lego Harry Potter and other such licensed adaptations -- had been run.
A handful of staffers reported crunch was common at the studio, with employees working 80-100 hour, six-day work weeks during crunch periods. Crunch was also said to be planned on and built into the schedule.
"It wasn't an emergency protocol for when things went wrong," one person told Polygon. "Instead, it was a tool in the box for production; projects were planned with crunch periods in the schedule, or even worse, crunch was the schedule."
Some who worked for TT Games co-founder and creative director Jon Burton said he would "often" berate employees for trying to leave at their usual hour, while others recalled leads questioning workers' loyalty if they decided to leave before others.
Employees were also previously forbidden from answering phones at their desks or using the internet, two rules that were relaxed in 2008 when a Warner Bros. companywide employee satisfaction survey found TT Games employees among the least happy developers in the system. While Burton had told staff there would be improvements, complaints about low salaries, crunch, and project timelines reportedly went unaddressed.
QA testers also reported being treated subjected to crunch and bullying, as well as being treated as less deserving of consideration than other developers. They could only visit other floors of the building if they had supervision, a policy that made it more difficult for them to speak with HR discretely in case of a problem, or to talk with programmers about specific bugs.
The company's gender pay gap was also brought up -- median hourly pay for women is 15% less than men's, while the mean hourly pay for women is almost 24% lower -- with women at the studio also reportedly bullied and denied career advancement.
The report also criticized management decisions like creating a new in-house engine for Lego Star Wars: The Skywalker Saga, which has been in development for five years, delayed three times, and is now set for release in April. (The engine is reportedly not going to be used in future games, with the studio switching to Unreal Engine.)
Beyond that, the design of the game was said to be constantly changing, resulting in months of wasted work for the staff.
A TT Games spokesperson responded to Polygon's inquiry by saying, "TT Games is committed to creating a respectful, fair and inclusive workplace for every employee. There have been many efforts in recent years, with new studio leadership and the support of Warner Bros. Games, to nurture a collaborative culture and work-life balance our employees can be proud of.
"Our legacy of delighting fans with the games we have created over the years is very important to us. We recognize our continued and future success relies on sustaining the momentum of the positive changes we have made to date, ensuring every employee feels supported, appreciated and experiences a true sense of belonging."