Tony Hawk's Pro Skater 1 + 2 is the biggest UK launch for the series since 2003
With digital, it is probably the biggest launch ever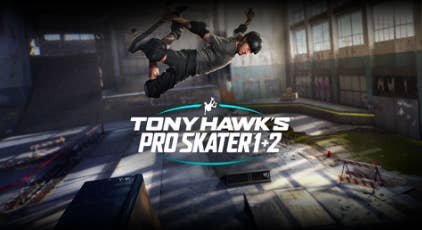 Tony Hawk's Pro Skater 1 + 2 enjoyed the second biggest launch in the franchise's history in the UK.
That's just on the boxed sales, if we count digital data, it's very likely this was the biggest Tony Hawk's launch in history. Digital data for the title is currently not available.
The fastest-selling Tony Hawk's game, according to GfK data (which has been tracking game sales since the mid-1990s), was Tony Hawk's Underground, which was released in 2003 for PS2, Xbox and GameCube.
The UK's most successful Tony Hawk's games ever released are Pro Skater 2 in 2000 and Pro Skater 3 in 2001 (seperated by just a few thousand units), which are by far and away the peak for the series.
The only Tony Hawk's game to ever reach No.1 in the UK is Tony Hawk's Pro Skater 2, which was released on PS1 in 2000. This new Tony Hawk's Pro Skater 1 + 2 reached No.2 in the UK charts. It was beaten to No.1 by Square Enix's latest The Avengers game.
All data is courtesy of GfK.
Tony Hawk's Pro Skater is the latest effort from Activision to revitalise one of its legacy brands, having enjoyed success with Crash Bandicoot and Spyro The Dragon in recent years. The Crash Bandicoot remasters (including the original trilogy and its kart racing spin-off) was such a success that the company is now investing in original Crash Bandicoot titles, namely with next month's Crash Bandicoot 4: It's About Time.