Tomb Raider finally beats profit expectations
A year after release, Square Enix reboot on verge of 6 million sold, on pace to be best-selling in franchise history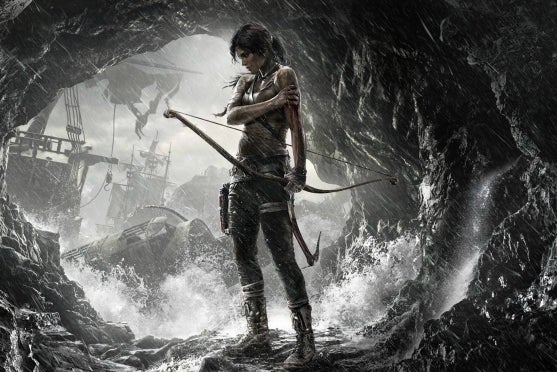 When the Tomb Raider reboot launched last March, the game received glowing reviews, topped the charts, and still wound up disappointing publisher Square Enix.
One year later, the Tomb Raider narrative has flipped. In a post on the game's official blog, Square Enix head of studios Darrell Gallagher revealed that Tomb Raider will have sold 6 million units by the end of this month. On top of that, Gallagher said the game has actually "exceeded profit expectations and continues to make significant contributions to our overall financial performance."
A number of factors have helped to spark Tomb Raider's sales totals of late. In January, Square Enix released a Definitive Edition package of the game on Xbox One and PlayStation 4. In addition, the PlayStation 3 version of the game was recently added to the PlayStation Plus catalog, allowing subscribers to download the game for free this month. While the publisher's expectations may have been surpassed, Gallagher says its aspirations for Tomb Raider haven't yet been realized.
"With the positive word of mouth and continued commercial momentum it's great to see Tomb Raider (2013) on course to become the best-selling game in the history of the franchise," Gallagher said. "This would be a crowning achievement for the teams around the world, and one that we have our sights firmly set on!"
A sequel to the game is currently in development at Crystal Dynamics.