Tom Bramwell leaving Eurogamer
Editor-in-chief steps down after seven years at helm of gaming site, Oli Welsh tapped to replace him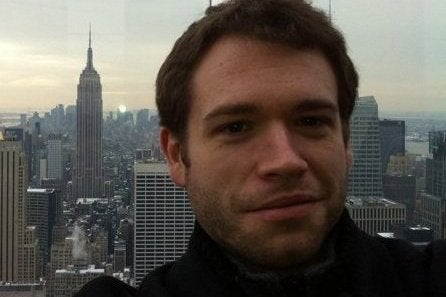 Eurogamer editor-in-chief Tom Bramwell is leaving the publication after 15 years. Bramwell announced his departure today in a blog post on the site (which, like GamesIndustry.biz, is owned by Gamer Network).
Bramwell has been with Eurogamer almost from its inception, serving as deputy editor for eight years before moving up to the editor-in-chief role for the last seven. Bramwell said he is leaving Gamer Network as of the end of November "to see what else there is out there in the world for me to do with my time."
Current deputy editor Oli Welsh replaces Bramwell in the role of editor-in-chief effective today, with news editor Wesley Yin-Poole stepping into the deputy editor role. Bramwell gave the pair a vote of confidence, saying he was leaving the site in capable hands.
"I have worked with Oli and Wes for many years and I know they will do a brilliant job of taking Eurogamer forward into a new era," Bramwell said. "Having worked on it for so long, I am truly excited to see how the site evolves to reflect the things they love (driving and fighting games respectively, but don't let them get carried away), and I look forward to spending the next three months helping them find their feet before I disappear."
In his own statement, Welsh said that Bramwell's values are deeply engrained in the site and will be carried forward under his own watch.
"[W]hile some things about Eurogamer may change in future - the look, the voices, the approaches we take, the stories we tell - what Eurogamer stands for won't change," Welsh said. "Passion for games. Passion for writing. Holding the industry and art of video games to high standards. Holding ourselves to higher standards still."