Tolkien estate suing Warner Bros over online slot machines
Guardians claim 'intangible' products not covered by 1969 licencing deal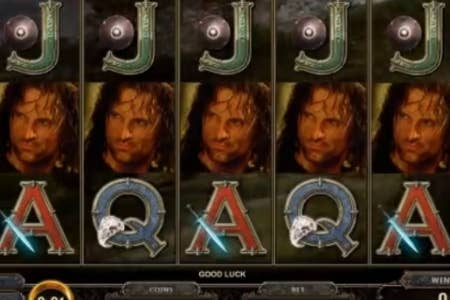 The estate of JRR Tolkien is suing Warner Brothers over the Hobbit and Lord of the Rings IP, claiming that the media giant has violated terms of a 1969 licencing agreement by producing virtual slot machines based on the iconic stories.
The estate filed an $80 million claim against Warner Brothers and the company's New Line Cinema branch on Monday, citing a clause in the original contract which dictates that the licencing agreement extends only to tangible merchandising. Until now, games have been covered under this clause as long as they've come on a disc, but recent online slot games have angered the estate.
"The original contracting parties thus contemplated a limited grant of the right to sell consumer products of the type regularly merchandised at the time such as figurines, tableware, stationery items, clothing and the like," reads the filing.
"They did not include any grant of exploitations such as electronic or digital rights, rights in media yet to be devised or other intangibles such as rights in services."
The claimants see this as an ongoing process of erosion of the original contract, telling the court that Warner and other parties have, "with increasing boldness, engaged in a continuing and escalating pattern of usurping rights to which they are not entitled."
It seems that it has been the nature of the slots themselves, the gambling and the profiteering without artistic merit, which has pushed the estate into action, at least partly in response to the anger of many fans.
"Not only does the production of gambling games patently exceed the scope of defendants' rights," the suit continues, "but this infringing conduct has outraged Tolkien's devoted fan base, causing irreparable harm to Tolkien's legacy and reputation and the valuable goodwill generated by his works."