Toca Boca acquired by Canadian toy firm Spin Master
Swedish developer amassed 140 million downloads in five years from its interactive toys for children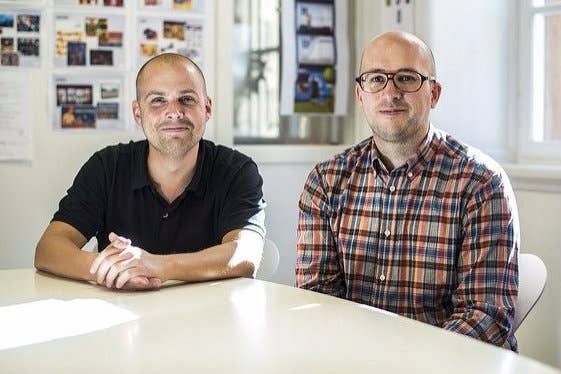 Toca Boca and its sister company Sago Mini have been acquired by the Canadian toy company Spin Master for an undisclosed fee.
A specialist in creating interactive toys and games for kids, the Stockholm-based Toca Boca was founded five years ago, its first two apps created by a team of just seven people. According to the company's two founders, Björn Jeffery and Emil Ovemar, the product focus was clear from the beginning: "Apps that encourage open-ended play. Apps that are gender neutral and let kids decide without bias. Apps that have the quality that kids deserve."
Now, with 140 million downloads accrued and a separate company, Sago Mini, focused on products for younger children, the Toronto-based toy company Spin Master has closed a deal to buy them both. Though the terms of the deal were not disclosed, Spin Master is a substantial organisation with 950 employees and more than $1 billion in revenue last calendar year.
"We share the same vision of creating fantastic experiences for kids, and we think we can accomplish this better and faster together," Toca Boca's founders said in a joint statement. "We're really excited to make this change and look forward to what is to come. You'll be seeing a lot more of us, in many new places, over the coming months and years."
Until now, Toca Boca and Sago Mini were part of the Growth Media division at the Bonnier Group, a media company based in Sweden. And growth seems to be the primary motivator behind the deal, with both Bonnier and Toca Boca emphasising the potential for global expansion.
"As an owner, we're proud to have contributed to a brilliant start-up developed within the framework of a 200-year-old media company," said Bonnier Growth Media CEO Ulrika Saxon in a statement. "With Toca Boca ready for the next step, it's the right business choice for Bonnier to hand over the reins to a new owner with a base where Toca Boca can grow, both in terms of products and geography."