Tinybuild: G2A "facilitates a black market economy"
Update: Tinybuild denies G2A's request for key data, calls for proper verification for marketplace sellers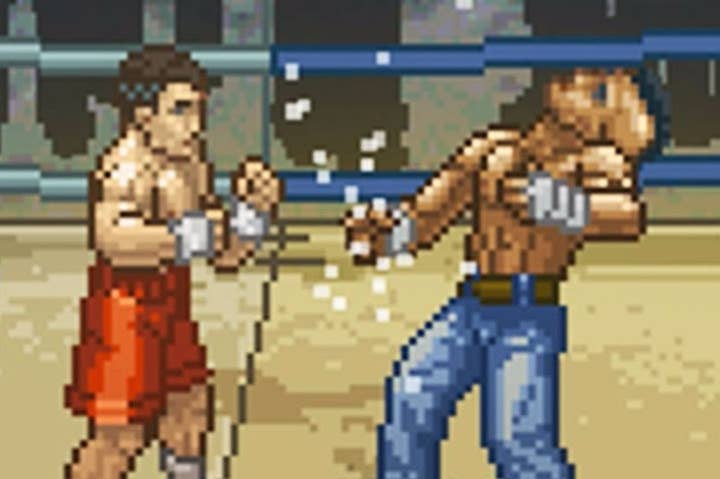 Update 2: Tinybuild has matched G2A's "three day ultimatum" with one of its very own: "Provide a solution for developers and publishers to benefit from the marketplace."
In another, possibly final, update to his blog post, Tinybuild CEO Alex Nichiporchik conceded that the back-and-forth had so far been dominated by "symptoms" rather than "solutions." In an effort to push the discussion in that direction Nichiporchik identified the root of the problem as the absence of proper verification for merchants.
"I just made an account and within an hour was able to sell a ton of keys, no verification whatsoever," he said. "If Ebay allowed you to sell merchandise without verifying sellers' credentials (they ask you for IDs, statements confirming addresses, tie it to your bank account, etc), they'd probably [be] under similar fire right now as they'd facilitate stolen goods trade."
This is one of three principles that Nichiporchik believes would make G2A a better marketplace for developers. He has also called for publishers to be allowed to set a minimum price for their games, and a minimum revenue cut for publishers and developers from third-party key sales.
"Any business revolves around mutually beneficial partnerships," Nichiporchik continued. "As everyone knows, there's currently no way for a company like ours to benefit from the marketplace without undercutting actual retailers. If we have solutions to set minimum pricing, getting revenue shares, and/or flatout not allowing sales of our keys on the marketplace, the tides could turn into a positive direction for the industry as a whole."
Update 1: G2A has called upon Tinybuild to provide a list of the keys it suspects were acquired by fraudulent means, but CEO Alex Nichiporchik has refused on the grounds of protecting the company's community.
The key reseller has issued an official statement in response to the allegations, in which it claims to have been open and responsive to Tinybuild's concerns since the issue first arose in March this year. G2A claims that Tinybuild made "many unjustified demands" for the removal of its products from the marketplace, and asked for, "the list of the keys they deemed without any verification, as stolen," in return.
"Only then can G2A compare these keys against the confidential G2A marketplace database and report those findings back to Tinybuild. Unfortunately Tinybuild never came back with the answers to resolve the issue... The question the gaming industry should be asking is, why did Tinybuild never come back to us with a list of codes that should be taken down from the G2A's Marketplace?"
"Why did Tinybuild never come back to us with a list of codes that should be taken down from the G2A's Marketplace?"

G2A
G2A closed the statement with a request that Tinybuild should supply the codes within three days of its statement being released. It also pledged to publish the results of the investigation.
However, Tinybuild has no intention of complying with G2A's suggestion. Speaking to Game Informer, Nichiporchik said that the company works with "a ton of partners," which would make that process a great deal of work. And, more importantly:
"Even if we did that and deactivated certain batches, each one of them will have a bunch of 'legitimate' redemptions," Nichiporchik said. "Now imagine winning a key in a giveaway from us or any partner, and then seeing the game deactivated."
Tinybuild has spoken to its authorised resellers - including Humble Bundle, BundleStars, IndieGala, and IndieGameStand - and re-confirmed again that none of them sell keys on G2A. As such, Nichiporchik maintains that G2A is using bundles as "a scapegoat" to deflect attention from the real problem.
The refusal to work with G2A seems to rest on a matter of trust. If there were unredeemed keys within data, it would the leave the door open for G2A to make even more money. "Everybody knows their reputation, so why would anyone even consider giving them a list of keys to 'verify'?" Nichiporchik said. "I believe they'd just resell those keys and make more money off of it."
"I believe they'd just resell those keys and make more money off of it"

Alex Nichiporchik, Tinybuild
In an update to his original post, Nichiporchik has added a translated statement that G2A issued only in Russian. Rather than casting doubt on the integrity of Tinybuild's resellers, G2A appears to acknowledge fraudulent activity as a possible source for the sales.
"At G2A we believe in being innocent until proven guilty, meaning we believe that all of our 200k merchants are legit until proven otherwise. We support merchants and assume they operate within the law," the company said. "Of course, unfair 'players' appear in any business, which unfortunately includes our system. Nonetheless, G2A does not hold any liability for vulnerabilities in someone's billing system. We are sorry that Tinybuild's shop was attacked and that it impacted their negotiations with G2A. We hope to restore a good relationship, because our door is always open for cooperation."
The statement concluded with an invitation to, "all developers and publishers experiencing problems with chargebacks to use our G2A.Pay payment solution for their stores. It's free and we guarantee 100% security of payments and cover all expenses associated with chargebacks, preventing any losses from our partners' side."
Original Story: Tinybuild CEO Alex Nichiporchik has questioned the role of G2A in the distribution and sale of fraudulently acquired keys for the company's games.
In a provocative blog post published on Gamasutra, Nichiporchik highlights sales data indicating that G2A, an unauthorised key reseller, sold the equivalent of $450,000 in copies of SpeedRunners, Punch Club and Party Hard. On the G2A marketplace, those 26,000 unit sales actually made only $200,000, illustrating the impact the grey market can have on smaller companies.
However, Nichiprochik's problems speak to a larger concern. He described G2A as, effectively, "eBay for game keys" - a venue where gamers who have acquired unwanted keys through, for example, game bundles can sell them on for a mutually beneficial low price. Nichiprochik has no obvious issue with that basic concept, but, he said, "this business model is fundamentally flawed and facilitates a black market economy." In short - and there's more detail in the original article - keys are being acquired through bundles and official resellers with stolen credit-cards and resold through G2A, only for the reseller or developer to be hit with a chargeback.
"G2A claims that our distribution partners are scamming us and simply selling keys on G2A"
Tinybuild's own nascent store, "collapsed when we started to get hit by chargebacks. I'd start seeing thousands of transactions, and our payment provider would shut us down within days. Moments later you'd see G2A being populated by cheap keys of games we had just sold on our shop."
When Nichiporchik approached G2A about the source of, and compensation for, the $450,000 (retail value) in games sold on its marketplace, the responsibility was shifted to Tinybuild's official partners.
"In short, G2A claims that our distribution partners are scamming us and simply selling keys on G2A. They won't help us unless we are willing to work with them. We are not going to get compensated, and they expect us to undercut our own retail partners (and Steam!) to compete with the unauthorised resellers.
"There's no real way to know which keys leaked or not, and deactivating full batches of game keys would make a ton of fans angry, be it keys bought from official sellers or not. Make your own conclusions."
In October last year, G2A was banned by Riot Games from sponsoring professional League of Legends teams and players. According to Riot, G2A was involved in selling third-party products that violated its rules and terms of service.