Riot Games bans G2A esports sponsorship
UPDATE: G2A responds to Riot's ban, calls for the same from the esports community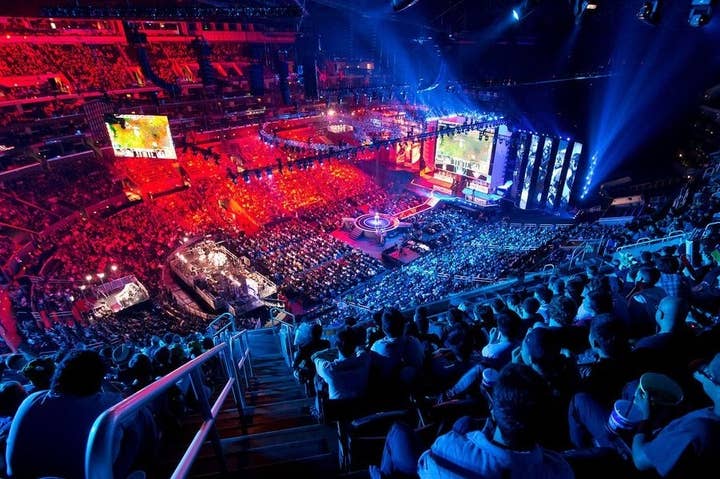 Riot Games has banned G2A, a reseller of online game keys, from sponsoring professional League of Legends players.
That includes a number of teams in competition at the League of Legends World Championships, the group stages of which started in Paris this month. According to Daily Dot, G2A's logos and branding have been removed from Cloud9, Counter Logic Gaming, H2K and paiN Gaming, at Riot's request.
The problem stems from listings on G2A's storefront for third-party services that violate Riot's terms of service and the rules that govern League of Legends. Specifically, the services included selling League of Legends accounts and ELO boosting.
"We've already formally banned them as a sponsor as of September 18th, and have no plans to reconsider the decision at this time," said Riot's J. Eckert, who goes by "Riot Sargonas" on Reddit, where he posted his comments. "This was not a decision we made lightly, and came after many weeks of back and fourth [sic] conversations with G2A to find a resolution, which we were not able to reach an agreement on.
"We do not at all enjoy affecting the income of the teams, but the LCS [League Championship Series] rules include guidelines specifically against this sort of thing. We did however keep teams in the loop during the process in an attempt to avoid any surprises."
Eckert further clarified that the "agreement" was Riot's unqualified demand that G2A, "Remove all account selling [and] boosting-site links. We weren't going to compromise our values on that one in the sake of preserving the sponsorships."
Update: G2A has responded to Riot Games' sponsorship ban by launching an appeal to the esports community, beseeching its members to discuss "the impact" of the decision.
According to a statement released yesterday, Riot implemented the ban despite G2A suspending the sale of problematic services. The online retailer has established a Facebook page for "esporters" who wish to share their "feelings" on the matter.
"Investing over $6 million in e-sport sponsorship since 2014, G2A remains committed to working with partners to empower the e-sport industry and resolve to reach win-win solutions for all interested and invested parties," the statement read. "It regrets the impact this decision will have on its valued esports partners, players and fans and encourages them to share their reactions, opinions and personal experiences of the outcome online."