Tim Sweeney warns against Fortnite cryptocurrency scam
CEO says "Epic's lawyers are on it" and decries "marketplaces that enable this kind of thing"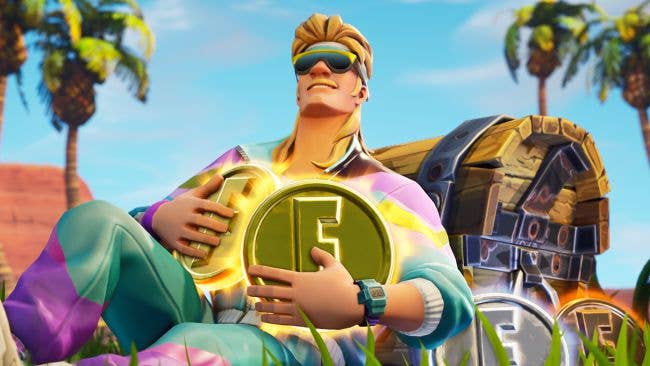 Epic Games CEO Tim Sweeney has called out a cryptocurrency scam trying to cash in on the popularity of his company's flagship game, Fortnite.
Yesterday, Sweeney replied to several tweets posted by an account named Fortnite Token over the past few months, each time with a variation of "This is a scam."
The tweets were spotted by PC Gamer, which reports the account was started at the end of 2021.
Sweeney later posted: "There isn't a Fortnite cryptocurrency. The Twitter accounts prooting such a thing are a scam. Epic's lawyers are on it. Also, shame on the cryptocurrency marketplaces that enable this kind of thing."
The Fortnite Token account replied to one of Sweeney's messages, claiming it wasn't a scam.
"Instead, this is a fair-launch, community-driven, Fortnite game fans-created cryptocurrency project with no specified owner or company structure behind it or a CEO deciding on its future."
To which Sweeney responded: "That's not how trademarks and copyrights work though. You can't use the Fortnite name and images without permission to market an unrelated product."
Despite Sweeney's lamentation of marketplaces that enable cryptocurrency scams, the Epic CEO is not against the use of the divisive technology.
Responding to a Twitter user pointing out the Epic Games Store now allows developers to sell blockchain games with NFTs -- despite rival Steam banning such titles -- Sweeney said:
"When new technology emerges, some put it to good use, and others put it to bad use. It would be terribly shortsighted to ban an entire field of technology for such a reason."