TIGA reveals "20/20" vision for UK's industry
Calls for funding, export tax relief, regional promotion and better education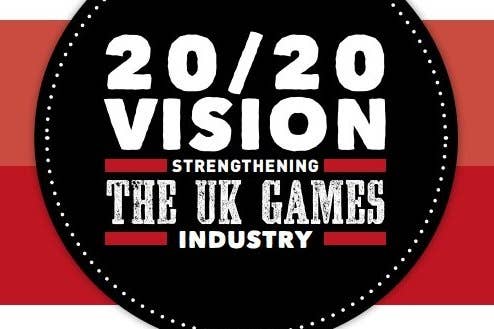 UK Trade body TIGA has issued its new manifesto, entitled "20/20 Vision for Strengthening the UK Videogames Industry".
The document, available in full here, illustrates four key strategic areas which TIGA sees as instrumental in the improvement of the nation's industry.
Firstly, it asks for better funding for the promotion of small firms, sourced from the public treasury and the National Lottery. The second strategy focuses on establishing UK businesses worldwide by the introduction of export tax relief and further support for UK business presence at trade shows and business opportunities abroad.
Thirdly, incubators are called for in order to accelerate the growth of the country's local business clusters, promoting the growth of areas like Brighton, Leamington Spa and Guildford. Lastly, the manifesto details a number of steps towards the improvement of both educational provision and access to on-the-job training, via further tax and tuition fee reductions and additions to the shortage occupation list.
"TIGA stands for developers, digital publishers and the wider video games industry," said TIGA CEO Richard Wilson. "TIGA's vision for 2020 and the proposals contained in our manifesto will build up the strength, stamina, and sustainability of UK games businesses. This in turn will strengthen the UK games industry and the wider economy. We look forward to working with games businesses, education providers and all political parties in driving the UK games industry forward over the next five years."