Three Xbox rivals believe the Activision Blizzard merger would harm competition
But two are not concerned and a third says it's 'too early' to say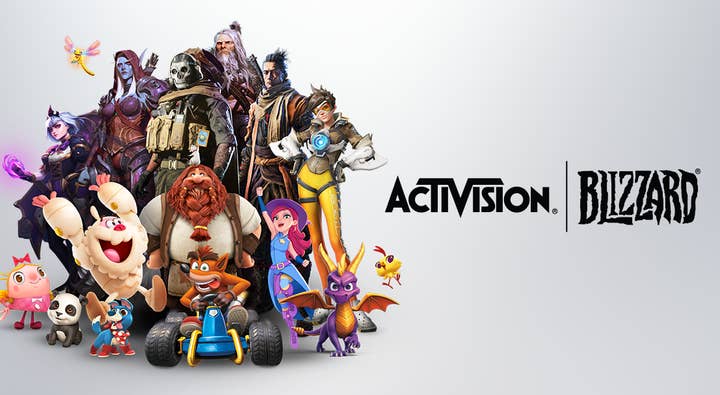 The UK regulator has summarised six meetings it held with Xbox rivals as part of its investigation into the proposed Activision Blizzard acquisition.
The six companies are either an existing competitor or a potential competitor in "console gaming services or cloud gaming services," the CMA explained.
Out of those six companies, half of them believe that if Microsoft was to complete its acquisition of Activision Blizzard, it would harm competition. Two companies didn't believe it would cause harm, while a third said it was too early to make that call.
There was one company that believed Call of Duty is a driver of console purchase decisions and that Call of Duty players are sensitive to lower quality versions on other devices. They also cited that Microsoft's decision to make Bethesda content exclusive to Xbox platforms as proof that the company is likely to do the same here. This mirrors arguments previously made by PlayStation.
Some of the companies noted that 'multi-game subscription services' are becoming increasingly popular, while one of them believes that Microsoft is already dominant in this space.
The majority of companies described game streaming as a nascent market, and its success will depend on issues such as latency, bandwidth and infrastructure. The report stated that "some of these third parties expressed confidence that these problems will be solved, and that cloud gaming will become a meaningful market, while the others characterised cloud gaming as already technically viable and an existing market."
Five of the companies identified AAA content as an important element in the success of cloud gaming. Some of these companies specifically highlighted the importance of Activision content. One company argued that a new cloud gaming service would struggle without [Activision's games].
Finally, two companies discussed Microsoft's wider portfolio, including Windows OS, Azure, Xbox and Game Pass, and expressed concerns about the impacts on competition if Activision Blizzard's games and studios were added to this line-up.