THQ won't have an E3 booth
The publisher assures us it's not skipping out on E3 though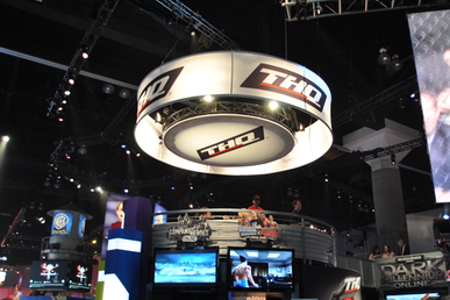 Financially beleaguered publisher THQ will not have the big presence at this year's E3 Expo that it's had in the past. A spokesperson for the company told GamesIndustry International that there will be no THQ booth this year, but the publisher will still very much have a presence in a slightly more limited capacity.
"We're not producing a booth, but we will be participating in E3. We will be showing games to the E3 judges at their event coming up, and we'll be hosting a press and business center at the show for meetings (as well as participating with first party activities)," THQ told us.
"When we needed to make the decision on the booth (many months ago) we were in a MUCH different place than today. But, we will be there to support our portfolio and the show itself."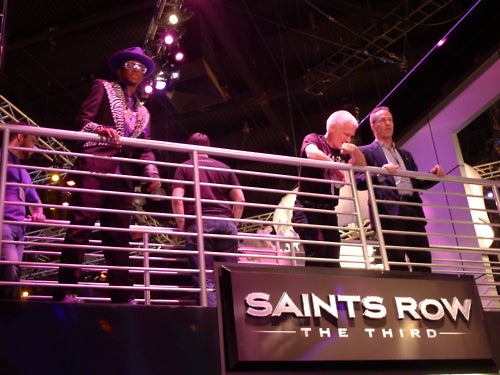 The costs associated with the construction and operation of a massive booth on the show floor can be exorbitant. In fact, we've heard that some of the bigger ones have cost upwards of $1 million. It's all about the spectacle, and that's something that THQ isn't in the best position to spend on right now.
Earlier this year, THQ laid off hundreds of employees and cut CEO Brian Farrell's salary in half; then more recently, THQ cut another 100+ employees while announcing a completely new single-player focus for Warhammer 40K (it costs a lot to maintain an online title, after all). On top of it all, the company still faces a possible delisting from Nasdaq by July 23 if it does not raise its stock price above $1 for 10 consecutive days.
THQ has certainly had a very big presence at E3 in the past with titles like Homefront, Saints Row: The Third, UFC and more, but right now the company just needs to make sure its upcoming core releases like Darksiders II are highly polished and generate some very healthy revenue.