Rubin: THQ sale "a new start for our company"
Update: Bankruptcy filing reveals projects Crawler, Evolve, 1664, Atlas in development; projected sales of 4m for Saints Row 4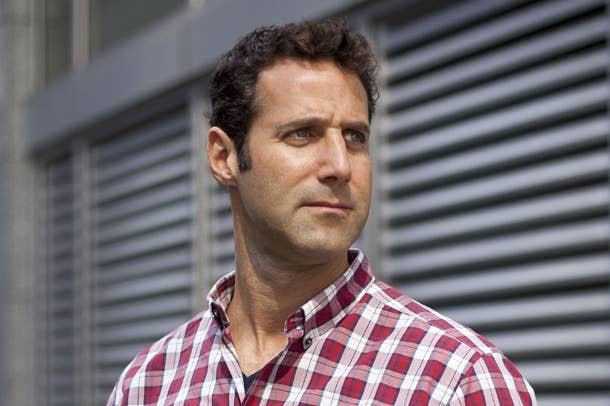 THQ's president Jason Rubin remains optimistic about the bankruptcy and subsequent sale to Clearlake Captial, calling it "a new start for our company."
Clearlake confirmed last night it would acquire the business and the majority of its assets - IP, code, studios and contracts - for $60 million.
"The most important thing to understand is that Chapter 11 does not mean the end of the THQ story or the end of the titles you love," Rubin wrote in a blog post to fans. "Quite the opposite is true, actually."
He compared the company to US companies that have been through the Chapter 11 bankruptcy process and come out the other side - Macy's, Marvel and MGM, amongst others - and said that games on the release slate will continue to be produced by the same teams.
Titles in that portfolio include South Park: The Stick of Truth, Company of Heroes 2, Metro: Last Light and more in the Saints Row and Homefront franchises.
"So THQ made headlines today - and I am sure there will be tons of click-grabbing headlines over the next month or so," he wrote. "But what matters to us is not what is happening to THQ right now, but what the company and its teams will make of ourselves after we complete the sale.
"In short, the teams will be unburdened by the past and able to focus on what they should be focusing on -- Making great games."
Although Clearlake is scheduled to complete the acquisition of THQ in January, bids for the business will remain open during that time.
The 62 page bankruptcy filing from THQ reveals a number of new projects that have not yet been formally announced.
Vigil is now working on a project with the working title of Crawler, while Company of Heroes developer Relic is also working on Atlas, for release in 2014. Games with the working titles of Evolve and 1664 are also listed.
The company gave estimated lifetime sales of a number of games, including Saints Row 4 which it expects to sell 5 million units and Homefront 2 with 4 million. The South Park game could sell over 3 million units and Metro: Last Light almost 2 million. Evolve and 1664 are down for 4 million units each.
Atlas has no unit sales projections but could contribute over $31 million in sales, suggesting it will be a freemium title.